Changes mean Kew Bridge is no longer a safe space for cycling, says Green Party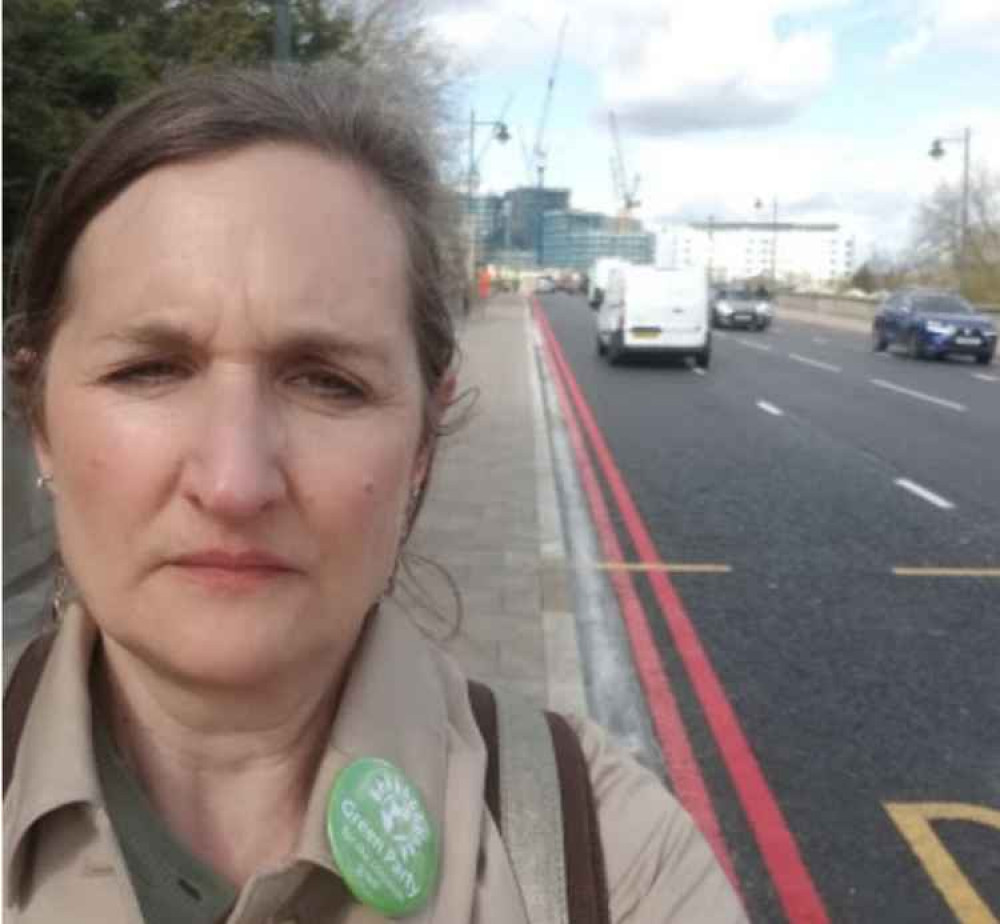 Green Party London Assembly candidate for South West London Andree Frieze has written to the commissioner
Kew Bridge is no longer safe shared space for cyclists and pedestrians after recent works to lanes and the pavement, the Green Party has said.
The decision to remove the northbound shared cycle lane on Kew Bridge and the lack of connection between Cycleway 9 in Brentford as well as new segregated cycle lanes on Kew Road has been raised with London's Walking and Cycling Commissioner.
Recent works by Transport for London (TfL) on Kew Bridge narrowed the pavement on the west side of the bridge.
It means it is no longer a shared use space for people on foot and bicycle, with an added lane for southbound motor vehicles on the east side.
The works were carried out to address a bottleneck of vehicles at the Kew Bridge junction.
But the Green Party London Assembly candidate for South West London, Andree Frieze, says that adding this extra traffic lane simply moves the bottleneck down to Kew Green and removes a much-needed safe space for those cycling northbound towards Brentford and beyond.
Residents contacted Cllr Frieze, Deputy Green Group Leader on Richmond Council, to voice their concerns about the changes.
In her letter to Walking and Cycling Commissioner Will Norman, Cllr Frieze said: "Under social distancing provisions brought in by the Government last year Richmond Council installed a segregated cycle lane (the first in years in the borough) along Kew Road (A307), with plans for it to be extended towards Richmond.
"Unfortunately, from Kew Road (A205) to Kew Bridge there is no cycle lane and now the cycling provision on Kew Bridge on the west pavement has been removed and no replacement made.
"Richmond and Hounslow need to be joined by safe cycling provision to encourage and enable people to cycle rather than drive.
"Outer London has seen an uptick in car usage since the pandemic as people turn away from public transport. TfL should be doing more to support cycling."
"Removing this cycling provision on Kew Bridge is short-sighted, reduces safety and does nothing to provide the joined-up cycle network needed to link with the cycle lane on Kew Road (A307) and beyond to Cycleway C9 where it will start on Wellesley Road, Brentford."