Nub News catches up with Bartlett and Partners to hear the story behind the estate agents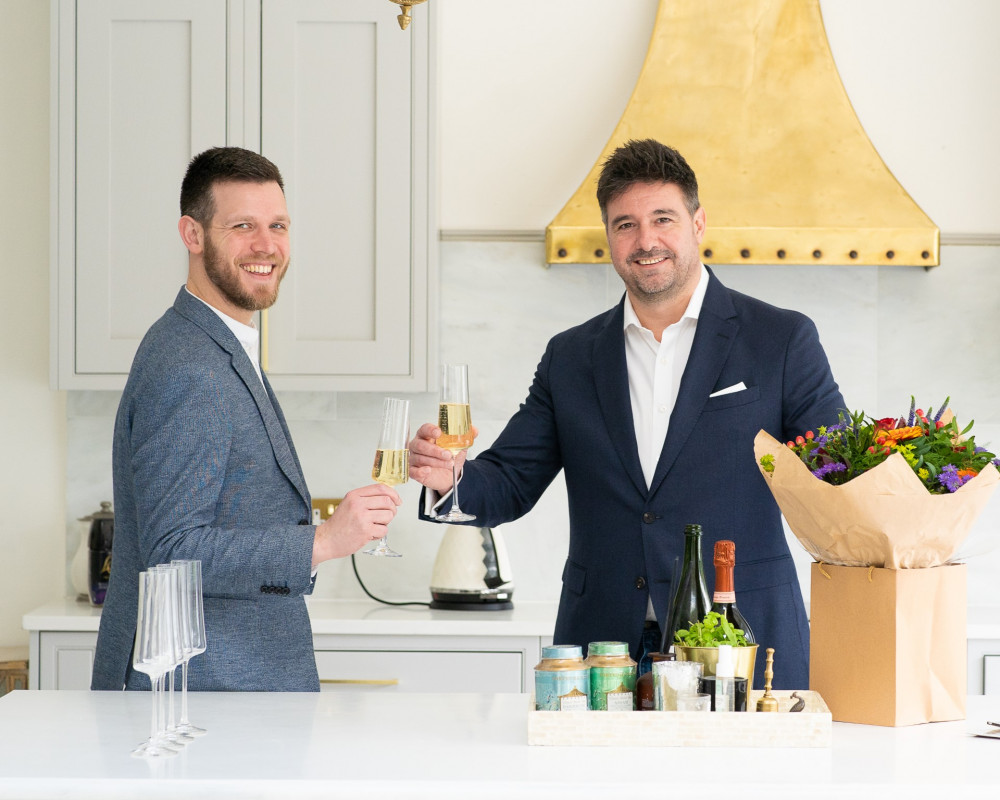 Nub News catches up with Bartlett and Partners to hear the story behind the estate agents. (Photo Credit: Bartlett and Partners).
Twickenham estate agents, Bartlett and Partners, was launched four years ago, in 2020 just as the pandemic hit, after founder Darren Bartlett fell out of love with working in a high street agency and wanted to make a change in his career.
Nub News caught up with Darren Bartlett, the founder of the estate agents to find out more about their story.
How long has the estate agents been running?
I launched the business just as COVID hit in 2020, so coming up to four years now. As you can imagine, it was a nervy start, after 'opening the doors' in January, and then the government declaring that we essentially needed to cease trading a matter of weeks later.
Thankfully, I was prepared - I knew that starting any business is tricky, and was able to weather the storm.
What is the story behind Bartlett and Partners?
This is something that I reckon a lot of people can probably relate to.
After spending almost twenty years in high-street agency, I started falling out of love with the industry, and started loathing the way that industry treats their clients. Essentially - I started to hate estate agents!
See, I have never seen myself as a typical agent, with the pointy shoes, shiny suits and slick back hair - after a quick sale.
I valued the relationship with the customer, and the personal touches along one of the biggest upheavals in anybody's lives. After walking away from the industry, I found myself coaching Realtors for one of the largest Realtors in the US, and it quickly dawned on me just how much better they do things on that side of the world.
It's all about that 'one on one' relationship, where your realtor goes above and beyond to exceed their clients needs, and get their result.
Not simply adding some photos and a floorplan to Rightmove among 80 other properties that they are 'looking after', and keeping their fingers crossed! I essentially built the business on the American model, tailored to the UK market.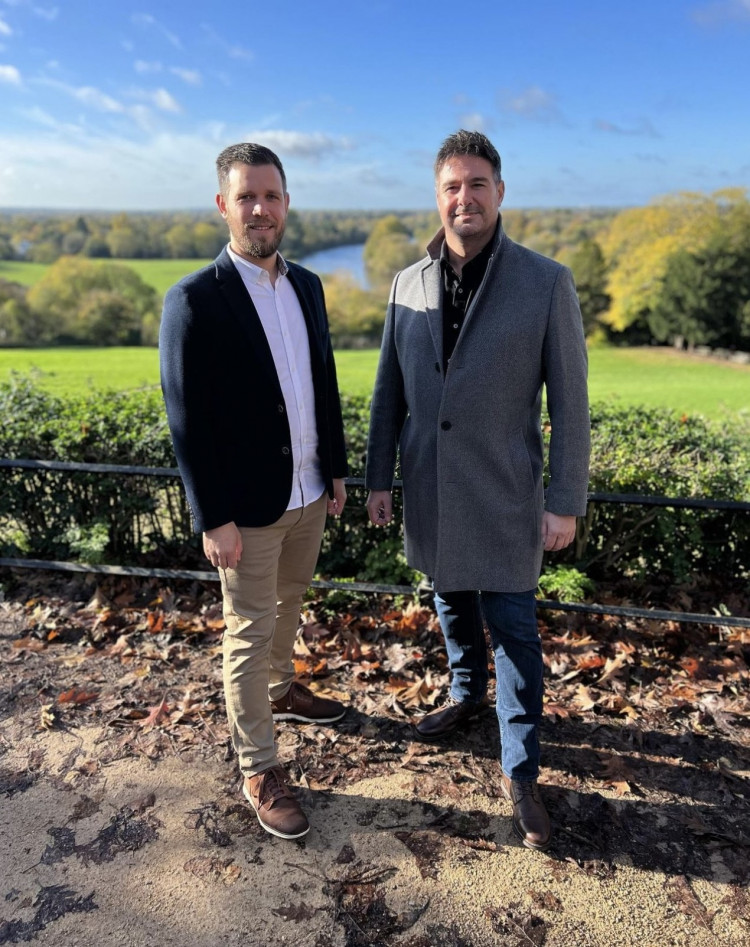 Both business partners grew up in the Richmond area. (Photo Credit: Bartlett and Partners).
What is the ethos of the estate agents?
We believe in Quality over Quantity - unlike any traditional agents we limit ourselves to working with twenty clients at any given time to ensure that we can maintain outstanding service levels and impressive results.
What makes you unique from other estate agents?
I could go on for days on this question, but to give you the most important answer, it has to be the Director-led approach.
My business partner - Kristian & I look after every single point of the transaction, ensuring that our clients have a seamless move, with our exceptional depth of experience at every step of the way.
We set up WhatsApp groups with our clients, and can be reached 24/7.
On the contrary, traditional agents will send their best salesperson out to value a client's home, and the likelihood is that they will never be part of that person's move again, busy securing new properties for the office.
Saturday viewing assistants (not even real estate agents!) conduct the majority of viewings, then a negotiator steps in to agree terms, and then a sales progressor takes over for the next stage - it's often disjointed and part of the reason so many sales collapse mid transaction in England...
Why should local people choose Bartlett and Partners to sell their property?
We came across a phenomenal statistic recently - the largest estate agency in London (who do operate locally) only exchanged contracts on (actually sold) 28% of the properties that they listed for sale in 2023.
I highly doubt that many of their clients would choose to work with them if they knew beforehand that this was their chance of moving home. Whilst there is no such thing as perfection, our quality over quantity approach ensures that our clients have more like 90% chance of moving with us. They do say that 'bigger isn't always better!'
What is the best thing about working in property around this area?
I would say that it's the fine housing stock that we get to work with, but in reality it's the people. Both me and Kristian grew up in the Richmond Borough, and still live here.
It's the community that we love. It's family-centric, friendly, and genuine. No wonder when people do choose to move, it's often just to another road within the area!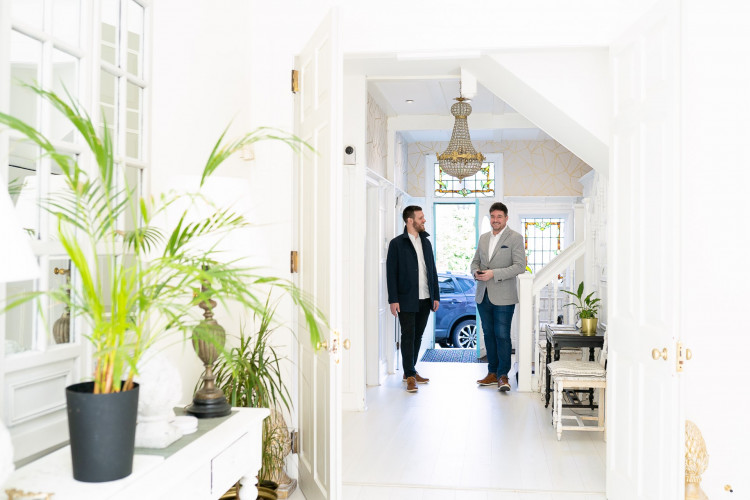 Darren and his business partner Kristian look after every single point of the transaction. (Photo Credit: Bartlett and Partners).
What advice would you give to people who are looking to sell or buy property in this area?
There's a lot of bad press out there about the state of the economy, cost of living and mortgage rates - these are all facts - the market is 'worse' than it was over the previous couple of years.
The reality is that house prices are still noticeably higher than pre-pandemic times, and this might surprise some, but the biggest issue for the market right now is a lack of housing stock.
We have buyers, willing and able to buy, but few people are listing their homes for sale with all of the doom and gloom in the world! Whilst we always tell people that it needs to be the right time for them to move, rest assured there are buyers out there dreaming of moving into a home like yours - all ready and waiting!
Is there anything you are excited about in the business for next year?
This is probably a bit of a boring response but 'normality'.
We had a crazy couple of years with houses flying off the shelves at record rates and record prices coming out of lockdown, and then 'Trussenomics' happened, and the property market seized up!
Whilst we don't have a crystal ball, our belief is that people will be more accustomed to the 'new normal' mortgage rates, inflation will be much less of a talking point, and people will feel more comfortable moving home, one of the biggest financial decisions of their lives.
New richmond Jobs Section Launched!!
Vacancies updated hourly!!
Click here: richmond jobs