Mystery over deaths and mutilation of foxes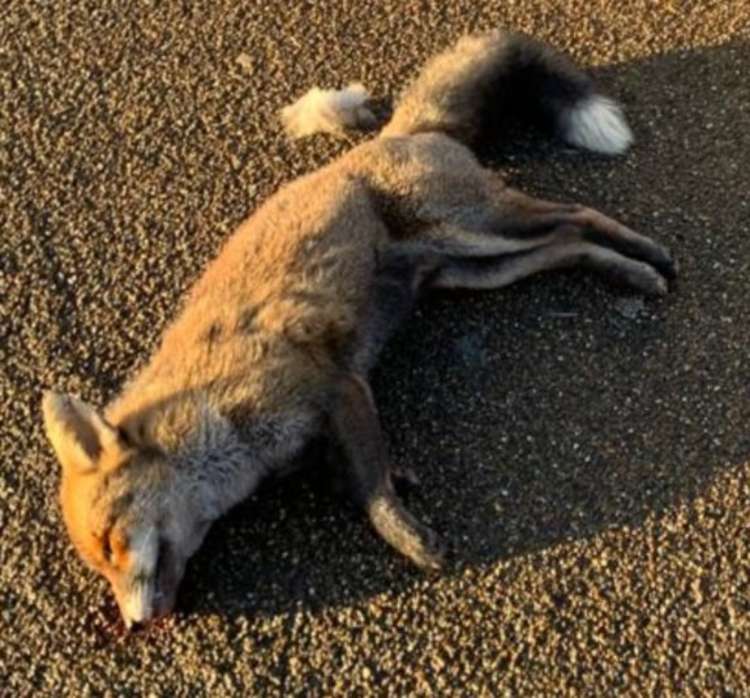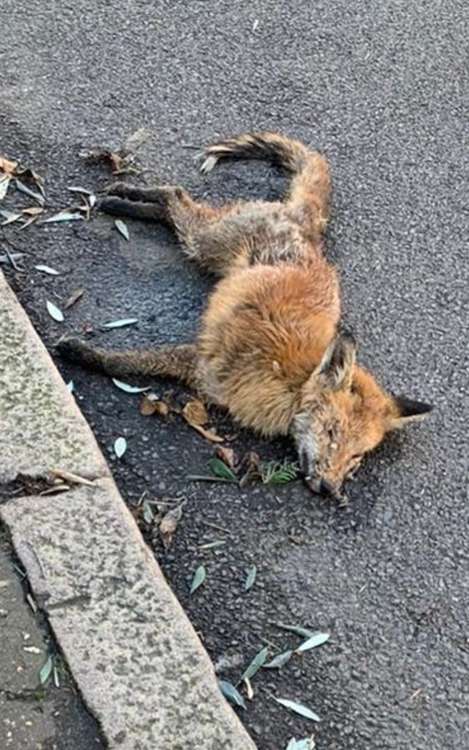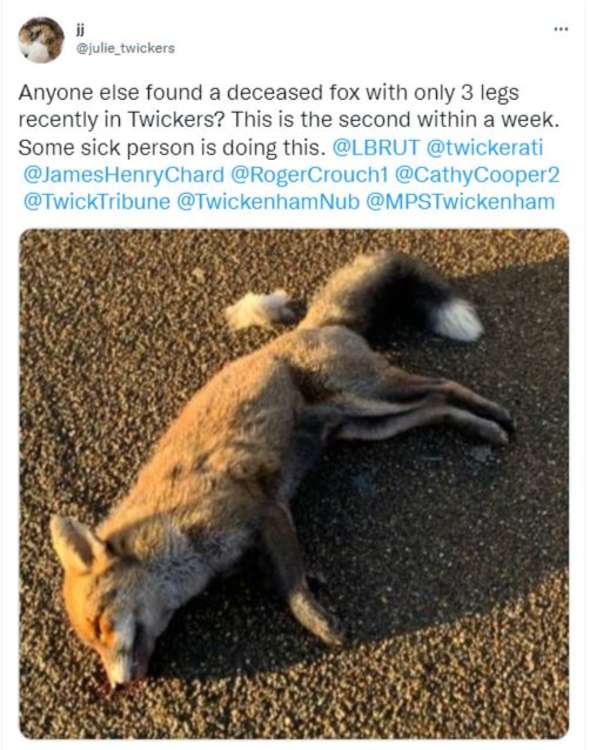 Animal lovers fear someone is targeting foxes in the borough.
At least two of the animals have been found dead within five days, each with a leg removed, possibly as a trophy.
The first fox was found on Station Road, Twickenham, while the second body was found by the Little Wren Nursery, Erncroft Way.
A third dead fox was reported being found on Whitton Road on Wednesday, this week.
There have also been reports of other unusual deaths of foxes, who some see as a menace.
An animal lover, who uses the name Julie Twickers and has previously investigated pet deaths, believes the fox killings may be linked.
She said: "The first fox was badly infected with mange and had clearly been dead a while, but it was missing it's right leg, which did not appear to have been chewed off.
"The second fox was found a week later and ….interestingly, the right leg was also missing."
Julie added: "Both foxes were seemingly placed and did not die at those locations. There have been quite a number of other deceased foxes found in the borough.
"A couple of years ago I retrieved one which was tied to the central reservation of the A316. I suspect this is the work of a sick local person who is killing foxes."
Julie said: "As an animal lover I go out to collect deceased cats and take to vets for microchip checks and have also had to bag up many foxes over the years.
"Both incidents were reported to Richmond Council Environmental Team who were asked to collect the bagged up remains."
She raised her concerns on Twitter and has asked other people to report unusual fox deaths via her Twitter account - @julie_twickers.
One resident responded by saying a dead fox had been found in Whitton Road. She wrote: "It was beautiful and didn't seem to have a mark on him - very sad."
Others responded to the reports with alarm. One said: "This is horrible. What disgusting sick person is doing this?"