Tommy Wood said Hampton and Richmond managed to make up for their injury problems against Chelmsford
---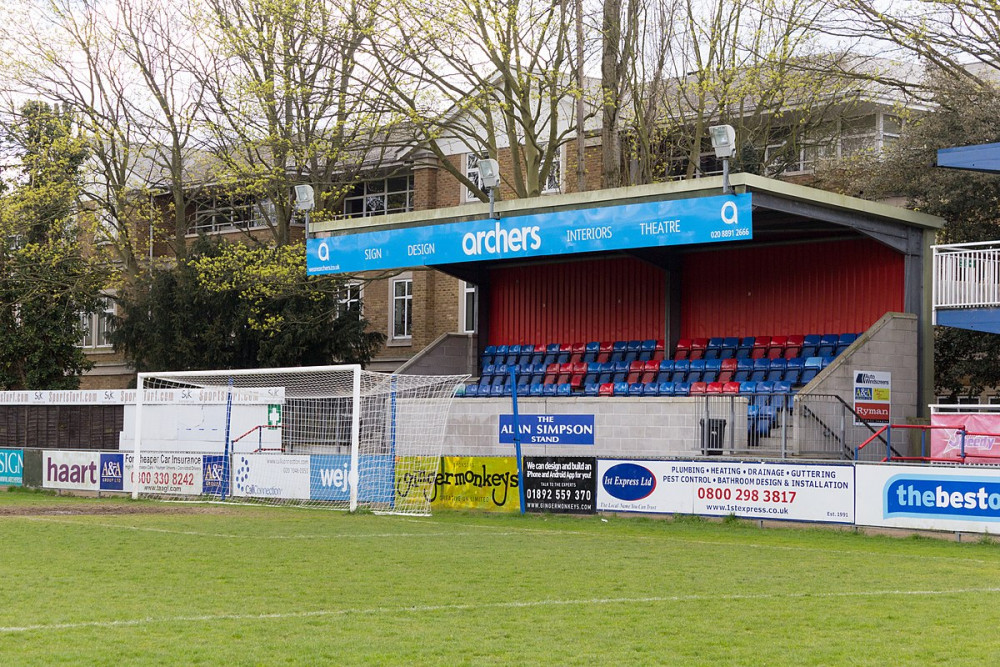 "everyone just worked their socks off and we had to graft."- Tommy Wood. Photo: Katie Chan.
Tommy Wood said that Hampton and Richmond clubbed together and didn't let their spate of injuries be a factor as they beat Chelmsford City 2-0.
Luis Fernandez's goal and Tommy Block's penalty meant that Hampton ended a four-game losing streak against as they pulled off a win away against promotion-chasing Chelmsford.
Wood said that the run of injuries the team has had to deal with has been tough, but the available players made sure that they made up for the absences.
Speaking to club media, he said: "We have definitely been up against it in terms of injuries and we haven't really had that much luck with them and people have been coming in who haven't necessarily gotten to full match fitness.
"But as you can see today, everyone just worked their socks off and we had to graft, we were up against it at times, but we defended well and then took our chances when they came.
"We could even have had a couple more goals, but the most important thing was just to get out of that bad run and hopefully we can kick on now.
"It was really good to get Luis Fernandez back today, I felt for him as he came in in pre-season and had an injury, which is not ideal as you want to get up and running.
"But since he has come back and got back to full fitness, he has been great, I think there is still more to come from him, he is probably not at his full level yet.
"I think he has got two in two now and we will take that all day, but more importantly he defended well the whole game, as did Dean [Inman] and the whole back four."
Wood also said that he felt the team had stuck together during recent weeks when they were getting difficult results and managed to get out of the other side because of that.
He said: "The last four games have been tough, when you are on a run of back-to-back defeats which we were, four in a row, it is always tough.
"But we had to stay together and we have worked hard in training on Thursday, got together and got a result today.
"This is not an easy place to come, but when you are on that kind of run it is important to have that togetherness and make sure that we stick together so we can get a result, which we did."