UP CLOSE WITH – Actress – Emmy McMorrow - who has created the new Ted Lasso tour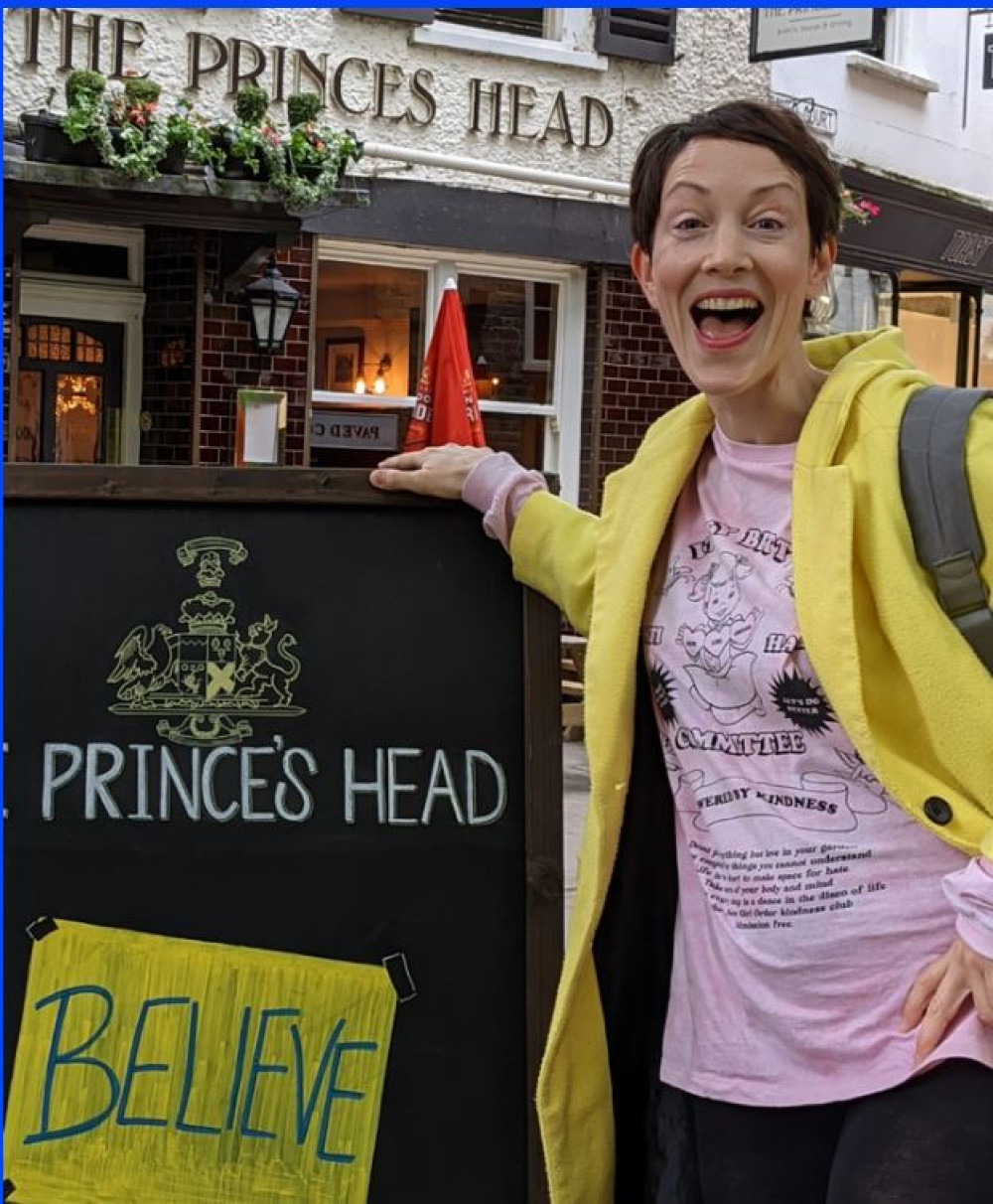 The phenomenal international success of Ted Lasso has spawned a new tour across Richmond of the many locations used in the hit Apple TV series.
The comedy series created by its star Jason Sudeikis about an American coach brought in to manage a fictional top-flight football team set in Richmond has put the area on the international tourism map.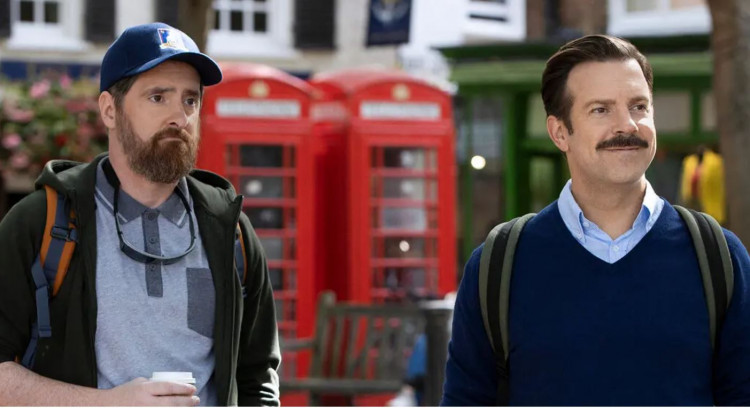 Now, people, including its very dedicated superfans, from the USA and around the world are keen to visit the locations used in the series, from the pubs of Richmond Green – so-called Ted Lasso corner – to Richmond Riverside, Church Street, in Twickenham, and many properties around East Twickenham, which are used as the homes of characters such as Rebecca Welton (Hannah Waddingham).
The tour is the brainchild of Richmond-local Emmy McMorrow, an actress who is originally from Manchester.
She said: "I adore the USA and Americans! I lived in NYC for a year, and in 2018/9, visited 11 US cities in one year, hence the Brit-US synergy at the core of the show is right up my street!"
The show's success has brought much joy to local people, along with economic benefits, not least during the recent filming of the third series.
Here Emmy tells us why she decided to set up the tour.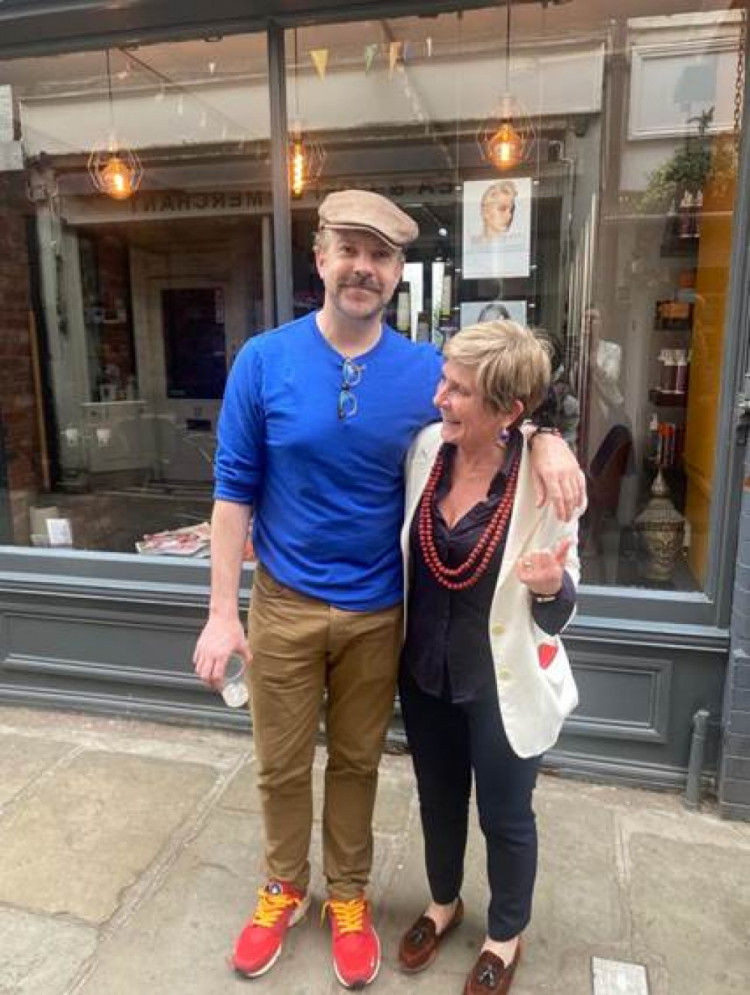 What do you think is the appeal of Ted Lasso?
It's funny when people say this is a show about footy. It is, but it is so much more than that.
Ted Lasso is about humanity, decency, integrity and unity - something that we all realised we were perhaps lacking in as a race throughout the pandemic.
I would literally hug the hell outta all of the writers if I could; they've created something far more special and important than just a show.
It sounds trite, but Ted Lasso is like a way of life! I find myself getting a right grump on - like when my 9 month old has hauled me outta bed at 5 am, I have not had my coffee yet - and a scary red bill hits the mat - and I will be like 'Hey, what would Ted do now?'
Awww, Ted has made me a better person ha ha! I also think the NHS should prescribe a course of Lasso along with medicines for mild-moderate depression. Serious.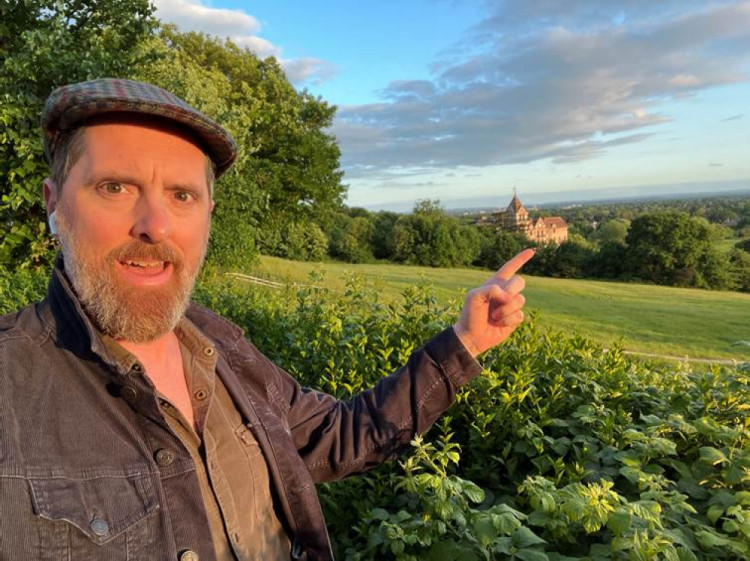 Can you give me an idea of the locations you will be visiting?
Every exterior location that is possible to visit, including various character's houses; 'Ted Lasso Corner' and the sites of some of the character's good and bad dates!
Where do you expect your customers to come from?
The US of A!: all over the country! But I expect some fans from other countries – and our own!
Do you think Ted Lasso has put Richmond on the map in terms of international tourism?
Richmond has always been popular as a day trip for Londoners due to our lovely park and riverside and its proximity to the city - I mean, we wouldn't have a tourist information booth otherwise would we?
However yes, I think that Ted Lasso has 100% put Richmond in the spotlight internationally, and especially the US. Especially because it's unique in that it's not only filmed here - but set here too, and centring around a fictional footy team AFC Richmond.
It is early days, and you have only just launched the tours, but have you picked any idea about the level of enthusiasm and interest?
Well put it like this, I haven't even worked on my PR yet and I have been fortunate enough to have advance bookings and interest from several US publications. Long may it continue!
Have you had any interaction with the cast while they have been filming in the area?
Ha ha, you know I haven't! But I have watched them filming and in between takes.
Some of 'our superfans' - (Lassoites - I am patenting that - you heard it here first ha ha!) have taken the tour and then hung around on other days to catch the filming and meet the cast.
The truth is - and this is really daft - the actor in me, is too embarrassed to go up - and I really have to get over this as, um... I am running a fan tour! It's funny, running the tour possibly means I sign up to not being seen for the show as an actor - as in the UK being seen as a fangirl may put the casting team off, but in the US they'd be like, 'Hey! what? She runs a tour - get her in the room right now!'
This is funny, as this transatlantic cultural dichotomy is the lynchpin of much of the comedy in Ted Lasso; how his passion is read as intense and odd by us Brits!
You never know though!....
Tour details
It runs for approximately 1h-1.5hrs on Saturdays at 3.30pm; Sundays and 12 noon; and Thursdays at 6.30pm. Private tour bookings are also available.
Find out more here.
New richmond Jobs Section Launched!!
Vacancies updated hourly!!
Click here: richmond jobs