Teddington's OneOneFour restaurant 'stars' in new Amazon comedy drama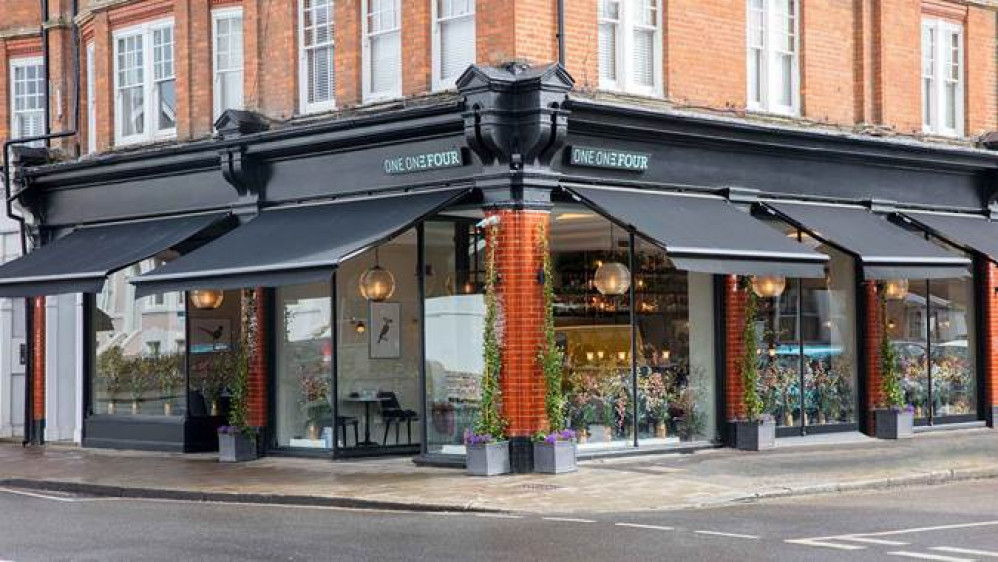 Eagle-eyed TV viewers may recognise the popular Teddington restaurant OneOneFour in the new Amazon Prime series, Ten Percent, which is a British version of the French comedy drama, Call My Agent.
The High Street restaurant was transformed into a café for Episode Three of the eight part series, which launched last month.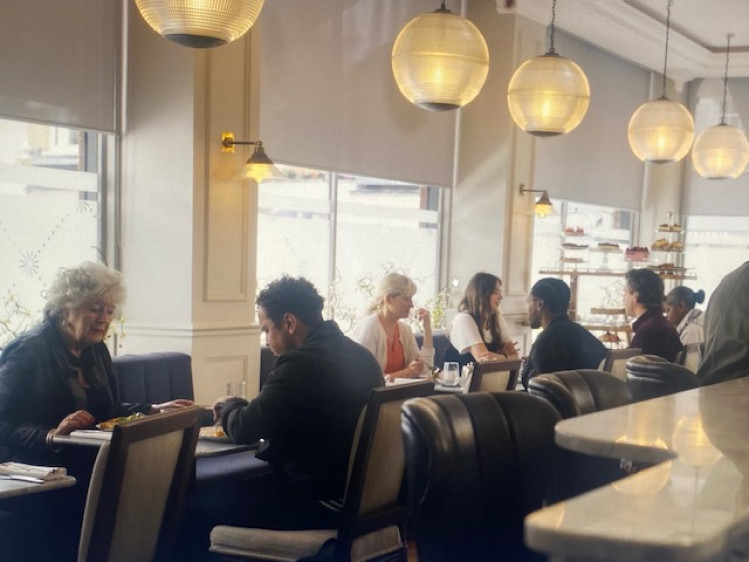 Actress Maggie Steed who plays Stella in the agency with Joshua Maguire
The filming took place in November last year and involved actors Dominic West, Maggie Steed and Joshua McGuire in scenes, which were kept a tight secret from the restaurant owners.
The series is about a London talent agency called Nightingale Hart, which falls on hard times when the owner, played by Jim Broadbent, dies and the agents battle for their highly-strung clients triggering rivalry amongst themselves and in the boardroom when an American company takes over control.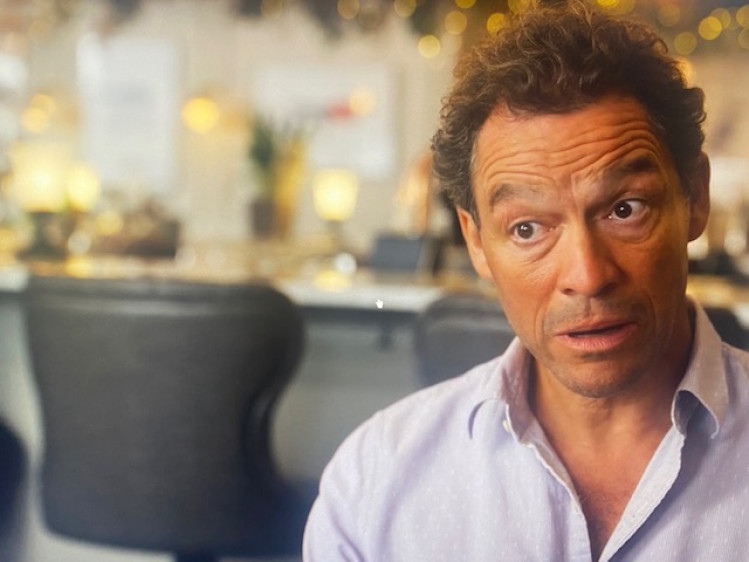 Dominic West makes a cameo appearance in the new comedy
Other cameos involve Helena Bonham carter, Kelly MacDonald, Olivia Williams, Phoebe Dynevor from Bridgerton and Phil Dunster, who plays Jamie Tartt in Ted Lasso, which has been recently filming in Richmond.
Writer John Morton, the man behind the award-winning shows W1A and Twenty Twelve, is in charge of creative duties for the series.
Other filming locations for Ten Percent were in Richmond on The Green and in Friars Lane.
Watch a trailer here.