Red Arrows' full route as they fly over Richmond TODAY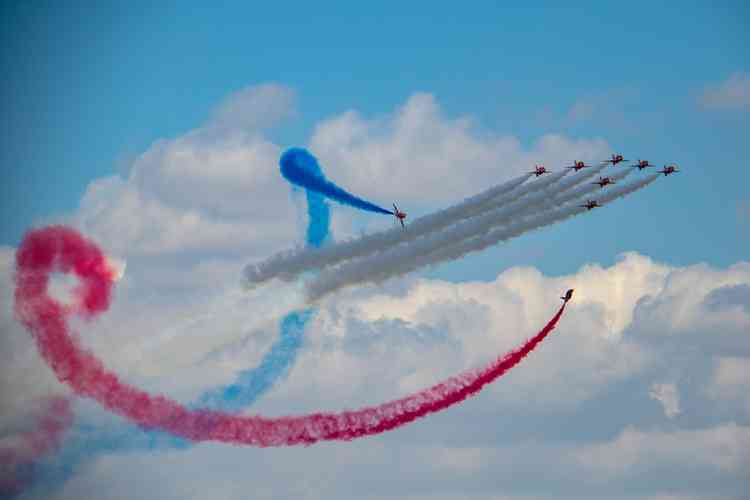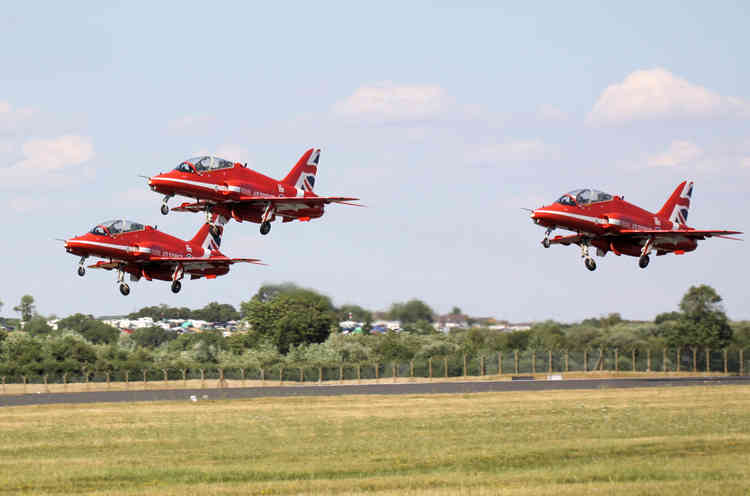 The RAF's world famous Red Arrows will be flying across the country today to commemorate a landmark VJ Day.
It is 75 years since Japan surrendered and World War Two finally ended.
The planes are scheduled to fly over Richmond at 5.28pm.
We'd love to see your photos and videos of the elite unit's air acrobatics.
Send them to us on social media or email [email protected] and we'll share your footage with our readers.
The Red Arrows are flying four routes today (Saturday, August 15) over each of the UK's four capitals – Belfast, Cardiff, Edinburgh and London.
In their final trip of the day, they will start in Cardiff and finishing in Scampton, Lincolnshire, via Richmond-upon-Thames.
The route and timings
5pm - Take off from Cardiff
04pm - Burnham-on-Sea
08pm - Shepton Mallet
11pm - Corsham
13pm - Sherston
15pm - Swindon
17pm - Marlborough
20pm - Newbury
21pm - Whitchurch
24pm - Hogwood
27pm - Chertsey
28pm - Richmond
30pm - Chelsea
35pm - Chelmsford
39pm - Bury Saint Edmunds
43pm - Royston
44pm - Ashwell
46pm - Biggleswade
50pm - Peterborough
51pm - Peterborough
54pm - Donington
55pm - Sleaford
57pm - Lincoln
59pm - Landing in Scampton
Find us on social media
Or send us a tweet and tell us your view.