New data shows soaring cost of living leaves 'little room to breathe' in London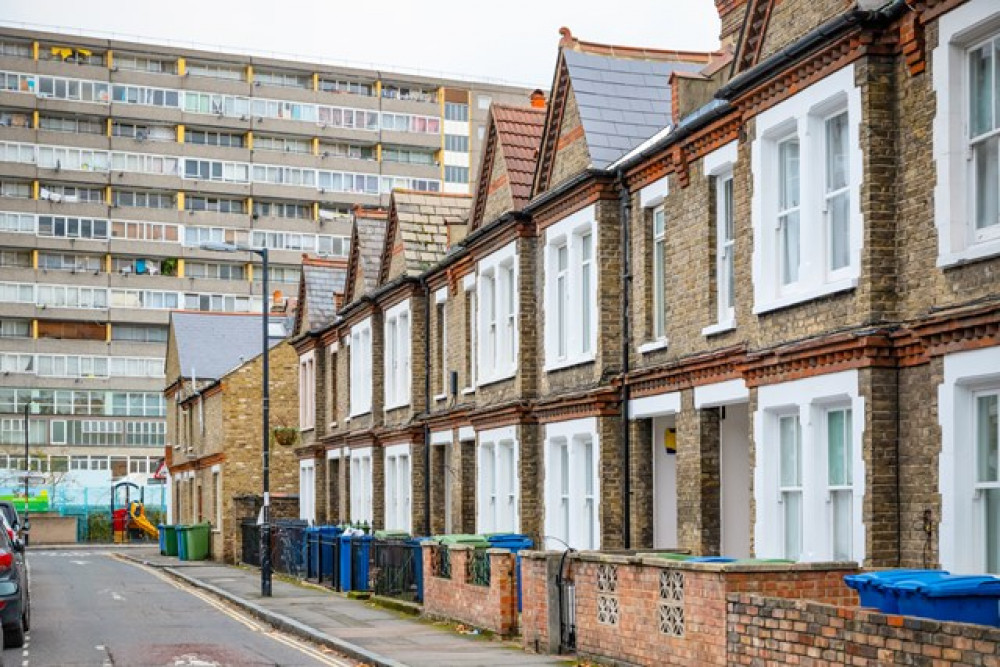 Cost of living leaves 'little room to breathe' in London. (Photo Credit: London Councils).
The rising cost of living remains the top issue on Londoners' minds for the second year in a row, according to the Survey of Londoners 2023.
Commissioned by London Councils and conducted by Ipsos, this year's Survey of Londoners shows that three quarters of adults living in London – 75 per cent of those surveyed – agree that the cost of living is an important issue facing the capital.
The affordability of housing is the second biggest issue for Londoners, with just over half (54 per cent) selecting it from a list as an important issue facing the capital.
This is no surprise given that the latest figures produced by London Councils by surveying London boroughs show that one in 50 Londoners, including 1 in 23 children, is now homeless and living in temporary accommodation – 170,000 people in total.
Elsewhere in the Survey of Londoners 2023, seven in 10 Londoners (71 per cent) say their rent or mortgage payment has increased in the last 12 months, with more than 3 in 10 (34 per cent) saying it has "increased a lot".
Rent and mortgage cost increases are widespread, experienced by similar proportions of renters and homeowners, people in work and not in work, people who recently moved to London or have lived here all their lives, and those with and without children.
29 per cent, or three in 10 Londoners, say they are finding it difficult to manage financially this year, up five percentage points from last year. Women, renters and people from minority ethnic backgrounds are more likely to be in this group.
Two thirds of Londoners (67 per cent) are concerned about their ability to pay energy and utility bills. Around half (52 per cent) are concerned over their ability to pay public transport costs – up nine percentage points since 2022.
London Councils is urging national government to give London boroughs the powers and funding needed to help address these challenges in the upcoming Autumn Statement.
London boroughs have a crucial role to play in supporting residents struggling with the cost of living and housing. Councils work to prevent their residents from becoming homeless , for example by mediating with landlords to avoid an eviction, and provide emergency accommodation to the most vulnerable households where that is not possible
Councils also administer the Households Support Fund, helping residents to meet the cost of energy and water bills, food and other essential items when they are struggling to afford them.
They also collaborate across borough boundaries – for example, London boroughs have been promoting Pension Credit to ensure all those who are eligible receive the benefit.
However due to a £600 million funding gap in London borough budgets collectively, a severe lack of affordable housing across the city and the growing numbers of people in urgent need of support, boroughs are also under unprecedented pressure.
Cllr Claire Holland, Acting Chair of London Councils, said: "Our research shows that the majority of Londoners have little room to breathe financially, largely due to soaring housing costs. It is striking that London's housing affordability crisis is now affecting all sectors of society.
"On top of this, one in 50 Londoners is homeless and living in temporary accommodation. This figure includes 1 in 23 children – one in every classroom.
"In the face of this serious challenge for our city, which has only intensified following the pandemic and the economic shock of last Autumn, London boroughs are providing a vital safety net for our most vulnerable residents. But given the scale of the problem, fundamental change is needed to ensure Londoners have the homes and financial resilience needed to thrive."
New richmond Jobs Section Launched!!
Vacancies updated hourly!!
Click here: richmond jobs