Entries open for The Richmond Business Awards 2020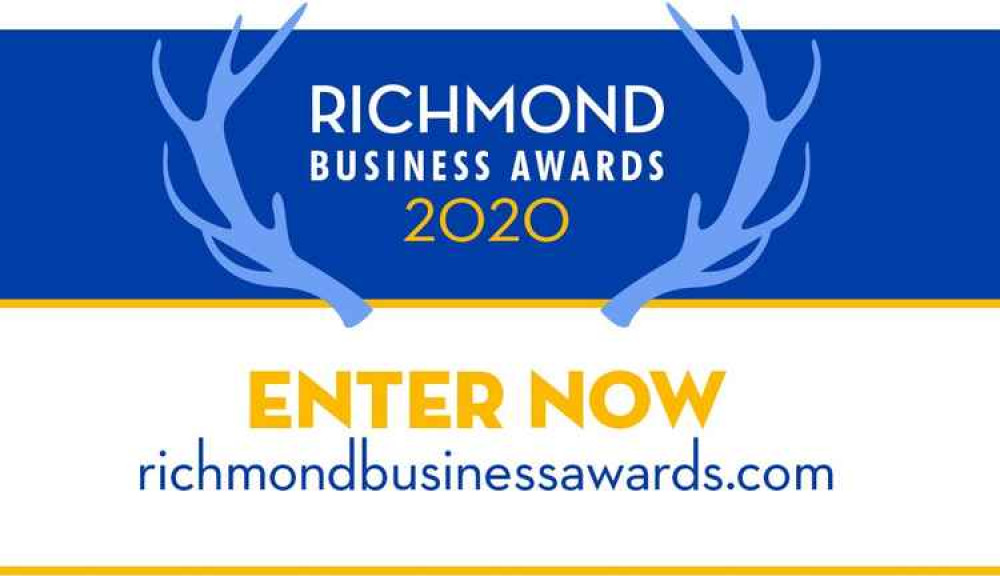 We wish you all a very Happy New Year starting with news of The Richmond Business Awards 2020, on June 18 at The Richmond Summer Ball at Twickenham Stadium.
There will be a pitch-side drinks reception, dining, dancing and an awards ceremony with a TV presenter and local MPs, celebrating what directors of businesses and charities have achieved during the 2020 pandemic year.
We invite you and your teams to enter up to 14 awards using clear examples – staff, colleagues' and clients' testimonials – and any relevant hyperlinked content by the deadline of February 20.
Green Award - share the environmental sustainability achievements of your business
Training and Development - what training or development did your teams do during 2020?
Professional Practice - with professionalism ever more relevant, enter your business
Corporate Social Responsibility CSR - share a project which 'gives back' to your stakeholders
Best Start Up - did you take the plunge? Share the ups and downs of your journey
People's Choice - you still have time to download the images to attract votes across all digital platforms
Innovation Award - what new technologies, products, services or strategies did you deploy?
Best in High Street - do you retail B2C in the Borough of Richmond upon Thames – so cafes, pubs, agencies, shops, bars, drycleaners, clinics etc on parades, high streets, local street
Female Entrepreneur of the Year - share your journey, learnings and achievements
Best Customer Service - show how customer service drives all aspects of your business and share testimonials, case studies showing too how service drives your business
Best Charity or Social Enterprise – describe a 2020 project where your non-profit excelled
Best Small Business - if your business is under £5m turnover, then share your 2020 experiences and financial accounts in the strictest confidence, so that the independent professional judges can make fair comparisons in judging in this very popular category
Best in Digital Marketing – 2020 so an uplift in online promotional activity and so share your successes during this pandemic year
Best Business - if your business is over £5m turnover with no upper limit, share your 2020 experiences and financial accounts in the strictest confidence, so that the independent professional judges can make fair comparisons in judging this very important category