Arrest made by police investigating series of violent bike-jackings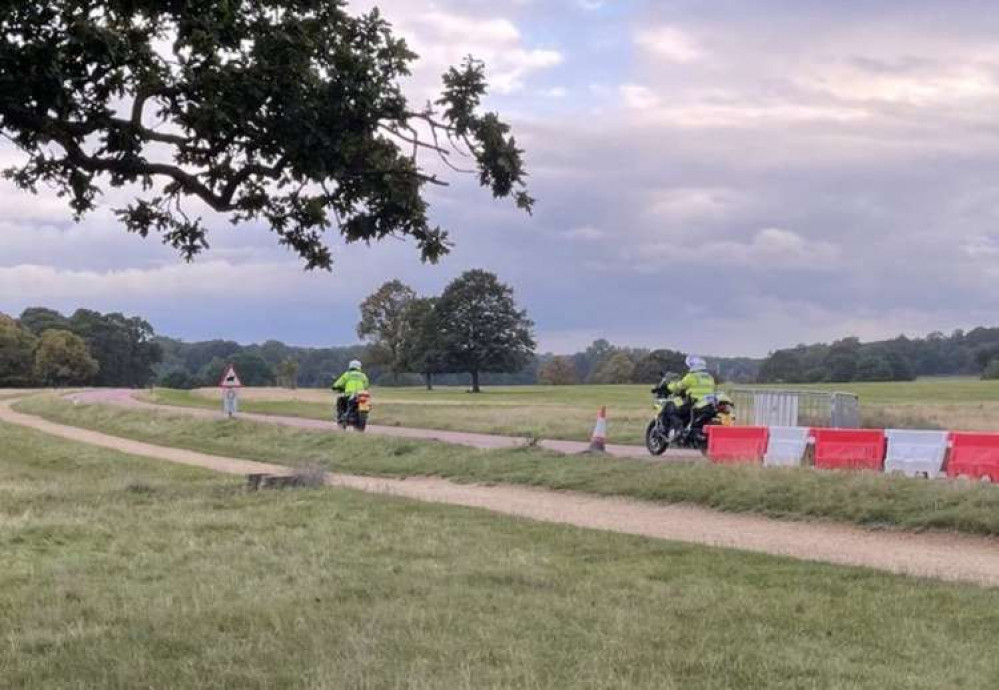 Officers part of Operation Venice. Credit: MPSRoyal_Parks.
Police officers investigating a series of bike-jacking attacks on cyclists in Richmond Park have made an arrest.
Cyclists using the park in recent days have been terrorised by moped gangs carrying weapons, including a machete.
Three cyclists have been attacked and rammed by thugs who have stolen bicycles worth many thousands of pounds.
Today the Royal Parks police said: 'Officers from #OperationVenice were deployed yesterday to #RichmondPark and the surrounding area.
'Whilst on patrol in the local area they engaged and pursued a male on a motorbike, with tactical contact being made.
'The male was arrested and taken into custody.
'The motorbike was established to have been stolen. Officers are continuing their investigation.'
Among the victims was professional cyclist Alexandar Richardson, who suffered injuries as he tried to fight off the gang.
Another victim has said he feared being decapitated by a thug wielding a machete.
New richmond Jobs Section Launched!!
Vacancies updated hourly!!
Click here: richmond jobs