Teens injured in horrific moped smash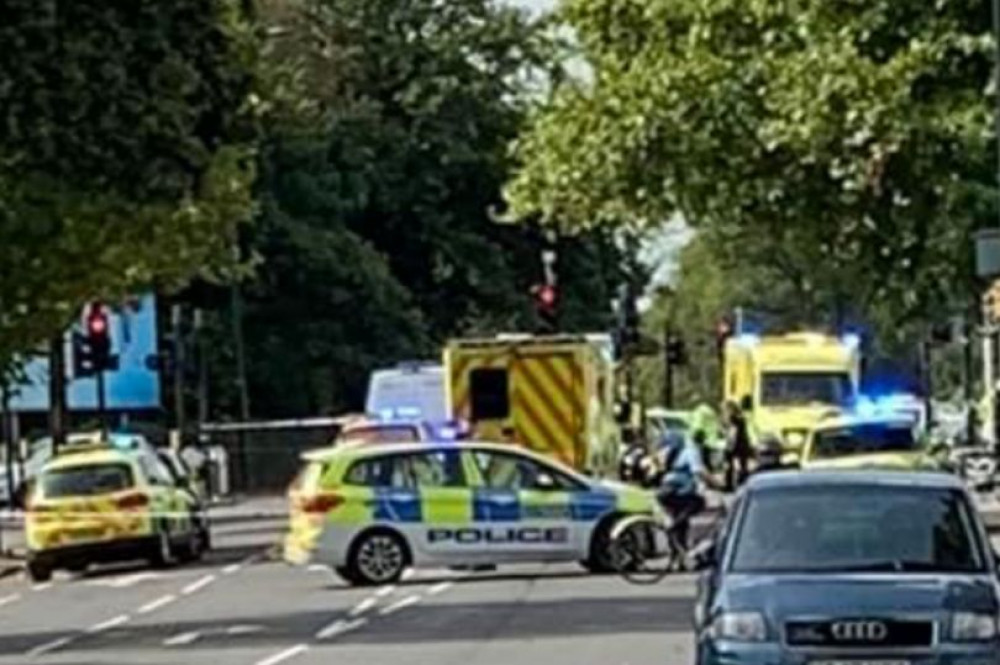 Two teenagers - aged 18 and 19 - were rushed to hospital after a moped crash.
Roads were closed for several hours as the emergency services treated the injured at the scene of the collision on Staines Road, near the Beefeater, in Twickenham, on Thursday afternoon.
Several rumours have been circulating on social media with one suggesting the moped was being chased by police and another that the two involved were not wearing crash helmets.
The Metropolitan Police has confirmed that a police vehicle was in the vicinity at the time of the collision, but that it was responding to an unrelated incident.
One person said: "Two boys on a scooter on the wrong side of road were hit front of car pulling out slip road and smashed into the centre metal barrier. One hit it and the other was flung off the bike.
"One was airlifted to hospital and one wasn't moving … they've done some serious damage to their bodies."
It was initially reported that the 18-year-old man was in a critical condition in hospital and that the 19-year-old man suffered arm injuries. The teens were taken to hospital and both have now been released.
A spokesperson from the Metropolitan Police said: "At around 12:00hrs on 22 September a moped was involved in a collision in Staines Road, Twickenham.
"Two males – aged 18 and 19 - were taken to hospital; the condition of the 18-year-old is being treated as critical but stable. The 19-year-old sustained an arm injury."
Given that a police vehicle was in the area at the time, the incident has – according to protocol –been reported to the force's Directorate of Professional Standards. In turn the Independent Office for Police Conduct has been informed.
New richmond Jobs Section Launched!!
Vacancies updated hourly!!
Click here: richmond jobs