Man sentenced to 25 years for the killing of Tim Hipperson in Richmond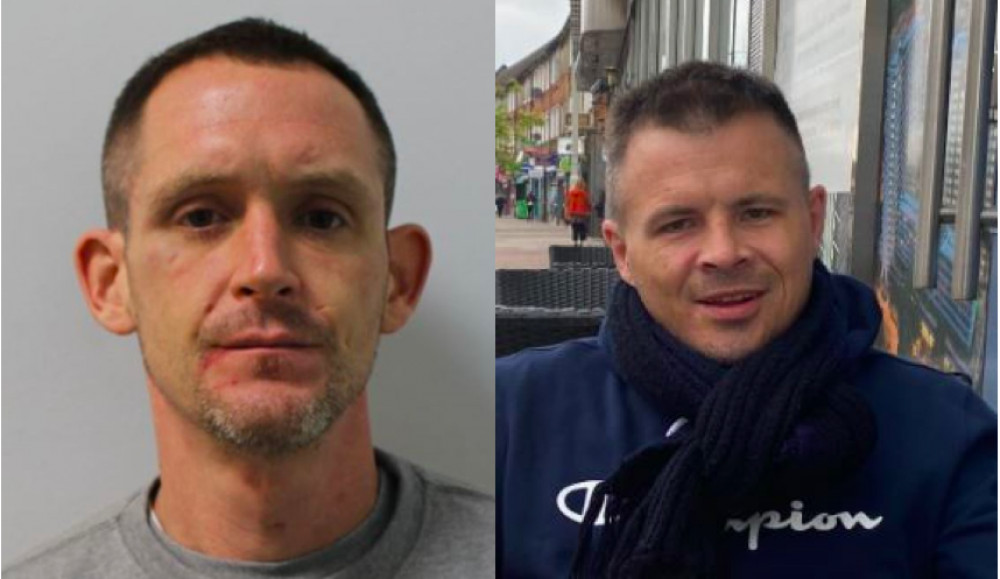 Oliver Muldowney (left) was this afternoon sentenced to 25 years behind bars for the murder of Tim Hipperson (right).
A man has been jailed for 25 years for the murder of Tim Hipperson in Richmond who named his killer with his dying breath.
Oliver Muldowney, 36 of Richmond, was found guilty of murder on Friday 1st July following a trial at the Old Bailey.
This afternoon ( Friday 23rd September), Mr Muldowney was sentenced to 25 years for murder whilst also receiving a further four years for drug charges concerning the supply of heroin and crack cocaine.
At the same time, Jonathan David Nash, also 36, was sentenced to three years and six months' imprisonment after he was found guilty of two counts of being concerned with the supply of heroin and crack cocaine.
Detective Inspector Garth Hall, from the Met's Specialist Crime Command, said: "My thoughts are with Tim's family and friends at this incredibly difficult time. Tim may have had struggles in life but he has always been a much-loved son, brother and friend.
"In the immediate aftermath of the attack, as he stumbled onto King's Road, he was able to name the man who had stabbed him. He said 'Olly' and this was captured on the body worn video of one of the first officers on the scene. Within days Oliver Muldowney was arrested and charged despite his attempts to evade justice.
"Muldowney was motivated by jealousy and Tim Hipperson paid the price for that jealousy with his life. Muldowney was convinced his partner was seeing other men, with Tim being one of them. Determined to avenge his bruised ego, Muldowney killed Tim in an alleyway. He then attempted to bribe Tim's friend, who was a witness to the attack, with drugs and money but it didn't work. He did the right thing and spoke up for his friend."
It emerged during the trial that Mr Hipperson and a friend, Chris Rosser, had arranged to buy drugs from Muldowney earlier in the day with the passage set as the pick-up point. Muldowney's runner Nash delivered the drugs.
Once the deal was done, Muldowney arrived to ambush Hipperson, accusing him of sleeping with his partner and stabbing him several times.
Following the attack, Mr Hippsrson staggered into King's Road where members of the public attempted to give first aid and called emergency services.
Mr Hipperson named his attacker as 'Olly', which was captured on the body worn video of one of the first officers on the scene. Mr Hipperson was taken to hospital where he died from his injuries on 20 May 2021.
In the aftermath of the attack, Muldowney and Nash fled to a flat in nearby Peldon Court where a woman accomplice ordered a taxi to take him away from the area.
Subsequently, the killer tried to buy the silence of Mr Hipperson's friend – Chris Rosser – by offering him drugs and money to leave the area. However, Mr Rosser refused and co-operated with the police.
Over the following two days, police visited nine addresses associated with Muldowney and at one they found his phone wrapped in tinfoil and hidden in a shoebox containing children's toys.
Muldowney was subsequently arrested in a hotel in Reading of May 21, while Nash was found at another address.
New richmond Jobs Section Launched!!
Vacancies updated hourly!!
Click here: richmond jobs