Richmond: MP demands answer from Home Office after homes for refugees left empty for weeks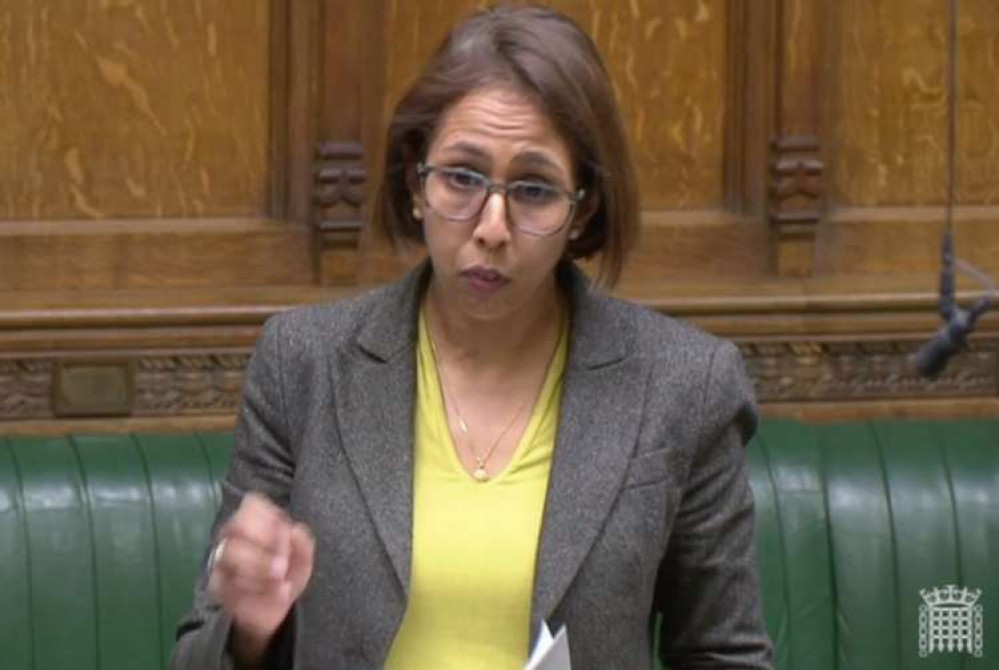 Twickenham MP Munira Wilson in Parliament yesterday (Image: Parliament Live TV).
Twickenham's MP is calling on the Home Office to move urgently and 'act with compassion' after it emerged that homes found for Afghan refugees in Richmond borough have been empty for weeks.
Speaking in Parliament today, Munira Wilson demanded to know what the Home Office is doing to resettle refugees who have been left stranded in London hotels despite homes being ready.
She revealed that in Richmond taxpayers are footing a bill of some £6,000 to secure the homes.
The Lib-Dem MP for Twickenham asked Home Office Under-Secretary Kevin Foster MP what the government is doing to ensure refugees are resettled as quickly as possible, during a tense exchange at parliament question time.
But Foster appeared to brush off the question and instead took a swipe at the Liberal Democrat council in his constituency of Torbay.
He then gave a vague response, stating: "There is work being done across government to ensure those who arrive under the emergency evacuation in August and the resettlement scheme to ensure they are being housed quickly."
Following their exchange, Wilson told Nub News: "At the height of the evacuation from Afghanistan in August, residents of Twickenham donated clothes, sleeping bags and toiletries in great quantities.
"There was an outpouring of support for the people arriving with little more than the clothes on their backs. Richmond Council has made it clear that refugees are welcome in our borough.
"Since then, families have been housed in hotels and temporary hostels, some of which are wholly unsuitable. Families have sometimes been moved at short notice and dispersed across the country with little regard for existing local and family connections.
"Many of these difficulties could be understood in the immediate aftermath of the evacuation. However, more than three months on, permanent homes should have been found for these people.
"Richmond council has secured properties in the borough and made them available to the Home Office for evacuees to be resettled, yet houses are standing empty and families still stuck in cramped and unsuitable temporary accommodation.
"This is a waste of public money and is having further negative impact on people who have already been through so much.
"The Home Office needs to move with urgency and act with compassion."
Watch Wilson's question and Foster's response here.