PHOTOS: Red Arrows meet Second World War veterans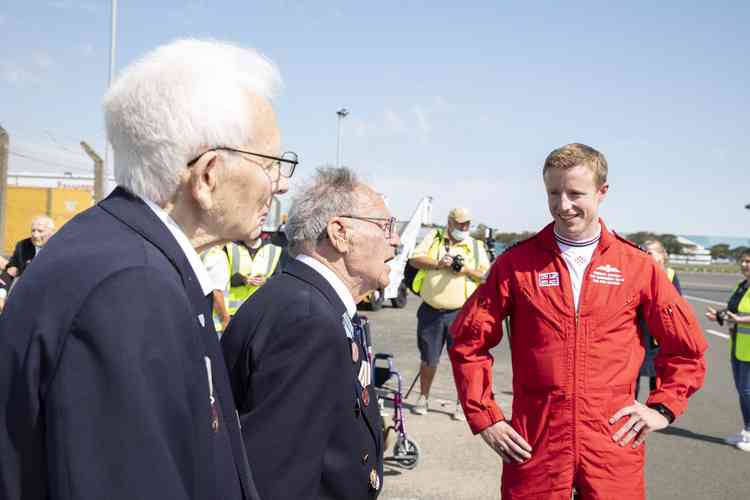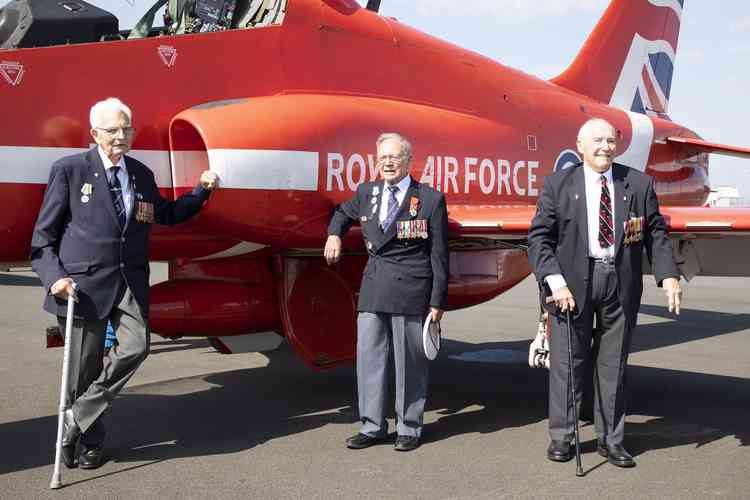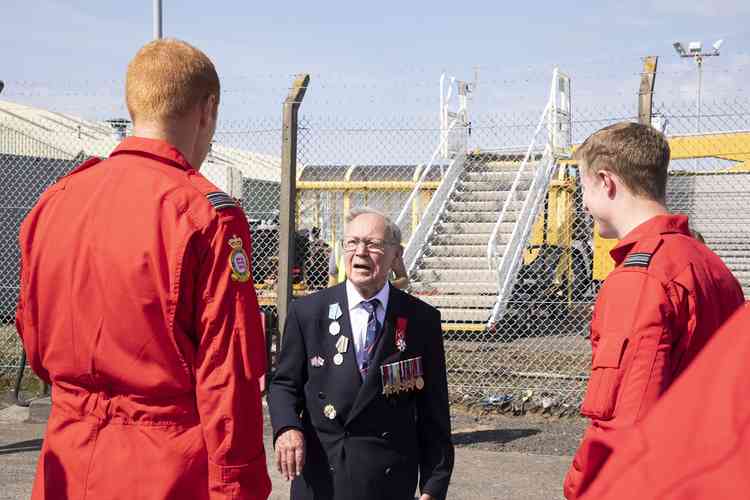 Residents of only two of four UK capitals may have got to see the Red Arrows today, and Richmond unfortunately missed out.
"Appalling" flying conditions forced the RAF's elite air team to cancel their appearances in Cardiff and London.
But in Scotland, their crew met three veterans of the Second World War and we thought you would like to see these charming photos.
The Red Arrows said on Twitter: "Earlier today, the #RedArrows met three Scottish Second World War veterans during our stop at #Prestwick.
"It was an honour to spend time with Whitson Johnson, Albert Lamond and Barney Roberts this morning. #VJDay75 #Neverforgotten."
The Royal Air Force's world famous Red Arrows were flying across the country today to commemorate a landmark VJ Day.
It has been 75 years since Japan surrendered and the Second World War ended.
Find us on social media
Or send us a tweet
and tell us your view.