Forage your way to improved wellbeing this Mental Health Awareness Week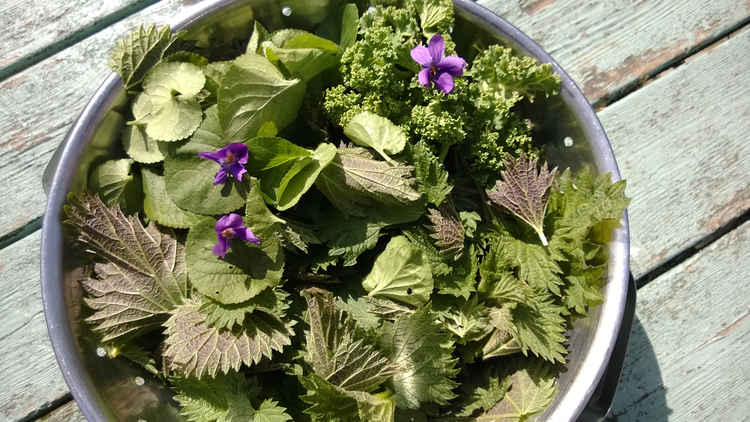 May is a great time of year to forage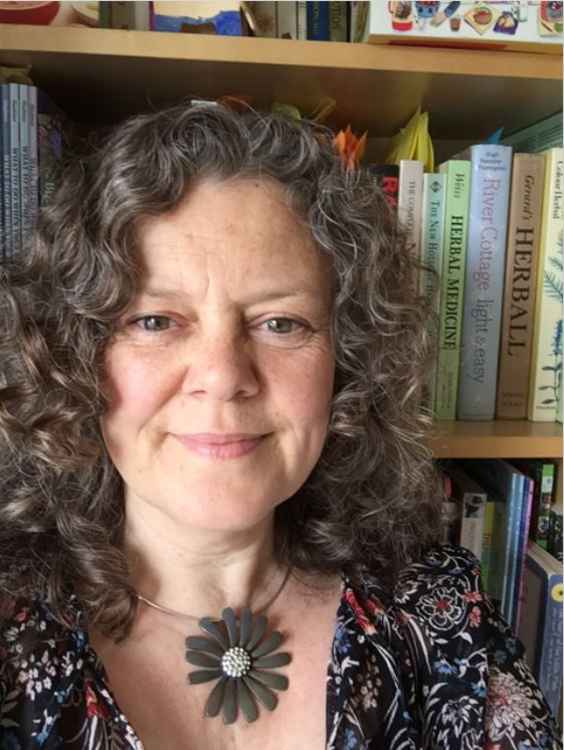 Belinda Blake is a Richmond-based nutritional therapist
Foraging is the perfect antidote to stress according to one Richmond nutritional therapist.
Belinda Blake, who trained at the Institute for Optimum Nutrition, says that foraging is a great way of getting back outside after spending so much time indoors during the pandemic.
In the lead up to Mental Health Awareness Week next week, Blake is encouraging everyone to get out and get foraging.
She said: "May is a beautiful time of year to forage.
"It is a time filled with hope and expectancy and this year more than ever, we will all feel the benefits of being out in the great outdoors and feeling the positive benefits of nature and foraging on our health and wellbeing.
"Why not see if there are any foraging classes near where you live or, alternatively, invest in a good wild plant identification guide to help get you going and pick safely?"
Blake decided to study nutrition in response to her own health problems as she suffers with endometriosis. She said: "My journey to help relieve symptoms of endometriosis visited many different therapies, but it was nutritional therapy that made the most significant difference to me."
Blake is a keen forager herself and believes it has many benefits for our mental health and wellbeing.
She said: "Foraging has a calming influence. Simply being outdoors in the sun and fresh air calms down our stress response.
"After so much time living in our own heads and indoor spaces, foraging is an incredibly grounding and calming hobby.
"It is also a natural aromatherapy. Nature provides its own aromatherapy with the phytoncides (essential oils) produced by evergreen trees and the oak.
"This has been shown to decrease stress hormones and increase NK cells, which are crucial for immune support.
"Foraging also helps to engage more with the environment and seasons and at this time of year, and helps to invoke feelings of hope and renewal as we head towards the warmer, summer months ahead."
One of the best things about foraging is being able to eat what you find! Blake said: "Foraging provides access to really fresh (and free!) food, which is full of nutrients and vitality to help support both immune and mental health."
Keep your eyes peeled during Mental Health Awareness Week where we will be releasing a series of Blake's recipes using foraged ingredients.
If you're new to foraging and not sure what to look out for, Blake has six top recommendations for May:
Garlic Mustard
Nettle
Dandelion
Cleavers
Ransoms (wild garlic)
Elderflower (late May)
Read more
on her blog here
.
More about Mental Health Awareness Week
Mental Health Awareness Week
is organised by the Mental Health Foundation, and will run from Monday May 10 to Sunday May 16. This year's theme is 'Nature'. Chief Executive Mark Rowland said: "During long months of the pandemic, millions of us turned to nature. "Our research on the mental health impacts of the pandemic showed going for walks outside was one of our top coping strategies and 45% of us reported being in green spaces had been vital for our mental health. "Websites which showed footage from webcams of wildlife saw hits increase by over 2000%. "Wider studies also found that during lockdowns, people not only spent more time in nature but were noticing it more. "Nature is so central to our psychological and emotional health, that it's almost impossible to realise good mental health for all without a greater connection to the natural world."
To keep up to date with Richmond news sign up for our weekly newsletter at the bottom of this story and follow our online newspaper on your favourite social media channel. You can find us @RichmondNubNews on Facebook, Instagram, LinkedIn and Twitter.
New richmond Jobs Section Launched!!
Vacancies updated hourly!!
Click here: richmond jobs