'Aggressive beggar' arrest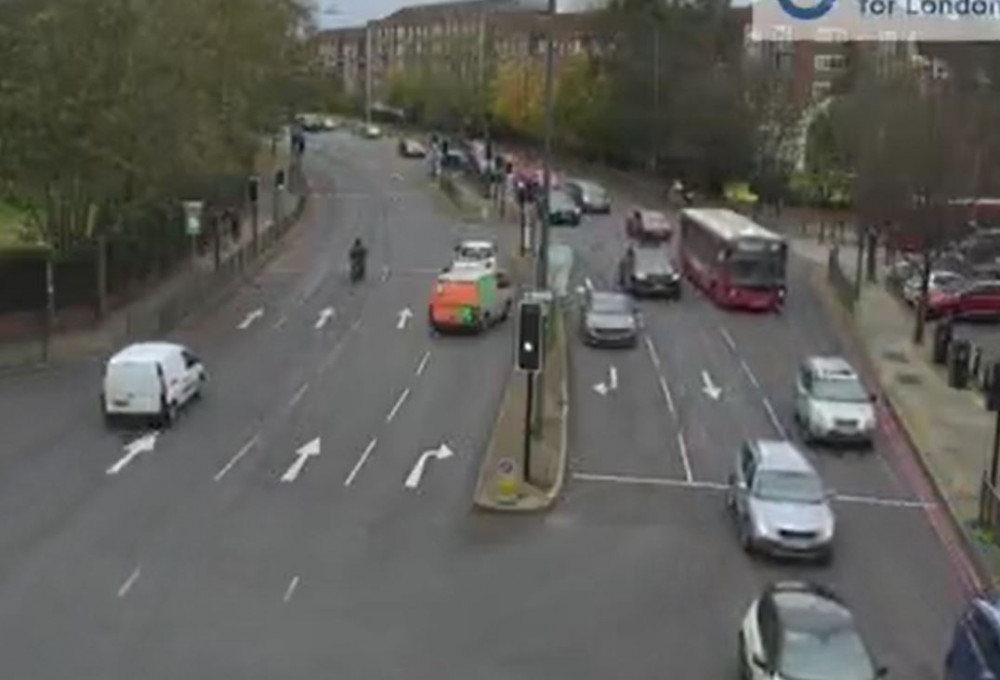 An aggressive beggar who was menacing drivers on the A316 at Chalker's Corner near Mortlake Cemetery has been arrested.
The man has been seen at the same spot on several days approaching cars stopped at the traffic lights.
Richmond Police said: "A male was arrested around 1500hrs on Sunday, November 20, following a call to police about a man walking down the A316 approaching cars asking for money.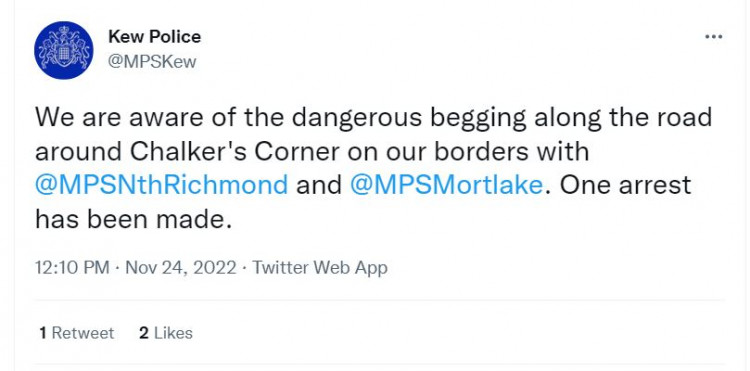 "The same male had been seen on a number of occasions at rush hour approaching for money at the same location.
"As a member of the public approached the male to take a photo to send to police, the male has threatened to stab him.
"He was subsequently arrested for a S4 POA (public order) offence and was taken to a local police station."