Hampton and Richmond are down to just ten fit players- Gary McCann
---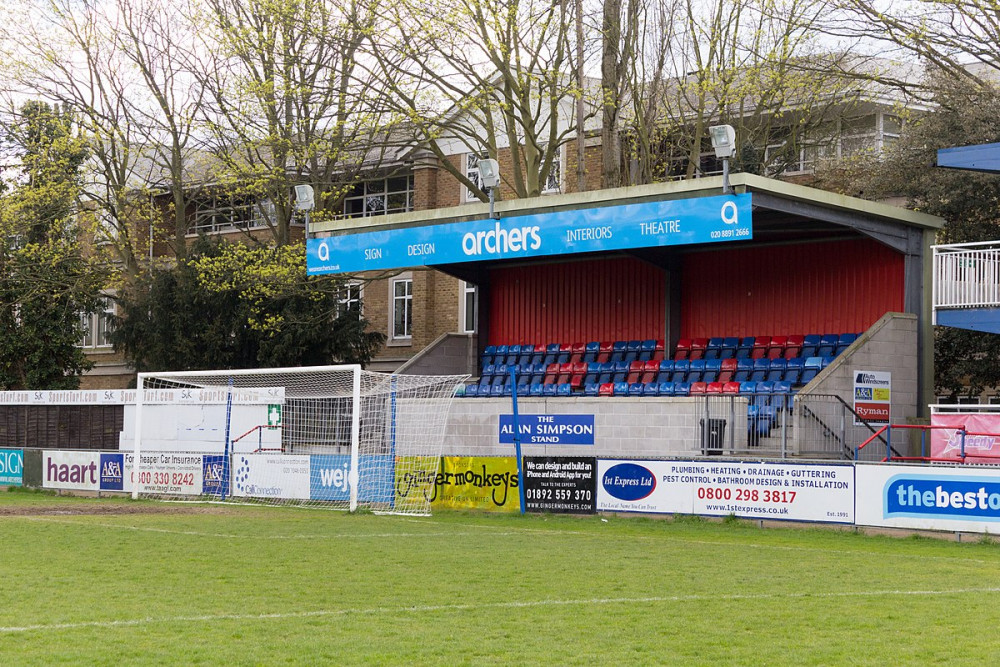 "It really epitomises our season to date with health."- Gary McCann. Photo: Katie Chan.
Gary McCann said that Hampton and Richmond Borough are down to just ten fit senior players following their FA Trophy exit at the hands of Farnborough.
Tommy Block was brought off before half-time in their 1-0 loss on Saturday, the latest in what has been a trying season on the injury front for Hampton.
McCann spoke after the game and gave an insight into the difficult position he is in with having a limited squad due to fitness issues with his players.
Speaking to club media, he said: "Losing one of our most influential players [Block] as early as we did, it doesn't just cause a reaction with the change, it has an impact on the rest of the players, you could see it in them that it affected us for ten to 15 minutes.
"It really epitomises our season to date with health, if you speak to most managers then they will say they are dealing with the same stuff.
"But we have 11 fit players available to us at the moment, will that change between now and next Saturday? More than likely not.
"We might have one back, but we also have a suspension for next week, so at the moment we have ten players.
"And that might be the difference in the game today, if you look at who they had to bring on, they brought on the Aldershot captain from last year or two in Kevin Lokko, they bring on Sam Deering who is obviously experienced and plays the level beyond, and then Jordan Norville Williams, who they bought from Hayes [and Yeading].
"Those are their three changes and we are looking around and we have academy kids, it is a great experience for them but they are not quite ready for that."
McCann also said that because of the situation the Beavers are in, it will be a very busy week for him trying to get players in for the visit of Dover Athletic this weekend.
He said: "We have plenty of work to do again this week, I feel like in the last six to eight weeks I have not stopped in trying to add and trying to improve the group.
"We are doing as much as we can on the training pitch with them, maybe too much if you look at the injury to Tommy [Block].
"We worked on a lot of passing structures, overloads, and different bits within the wide areas to try and be better in those positions and maybe the load was too great on our two full-backs today.
"I said last week that we were decimated, but as I sit here if we were to play tomorrow, we would have ten players to select from.
"I just had a chat with the chairman and he is fully supportive of us getting a few bodies in where we need to."