Historic Kew manor house for sale – starting at a snip of £3.4 million but rising to £4.3m
Historic Kew manor house for sale!
---
---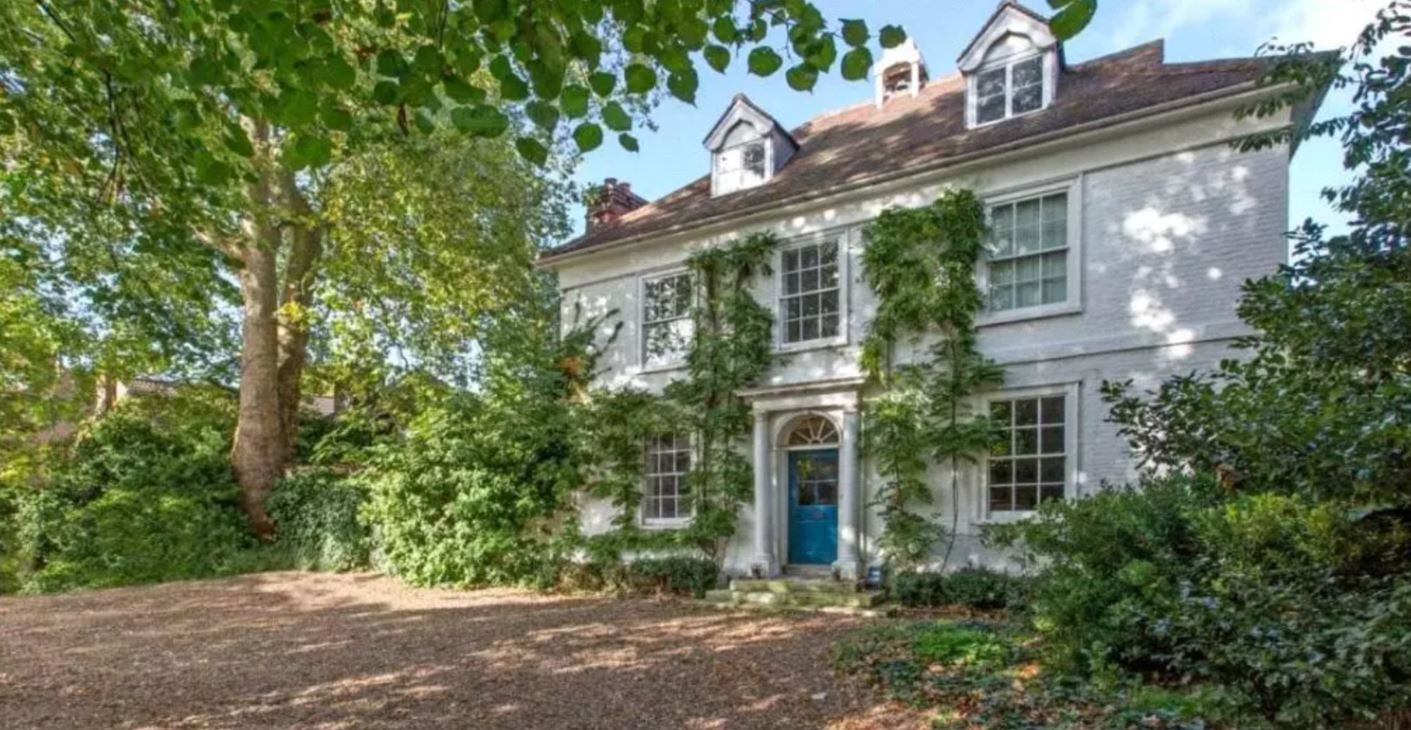 Historic Kew manor house for sale.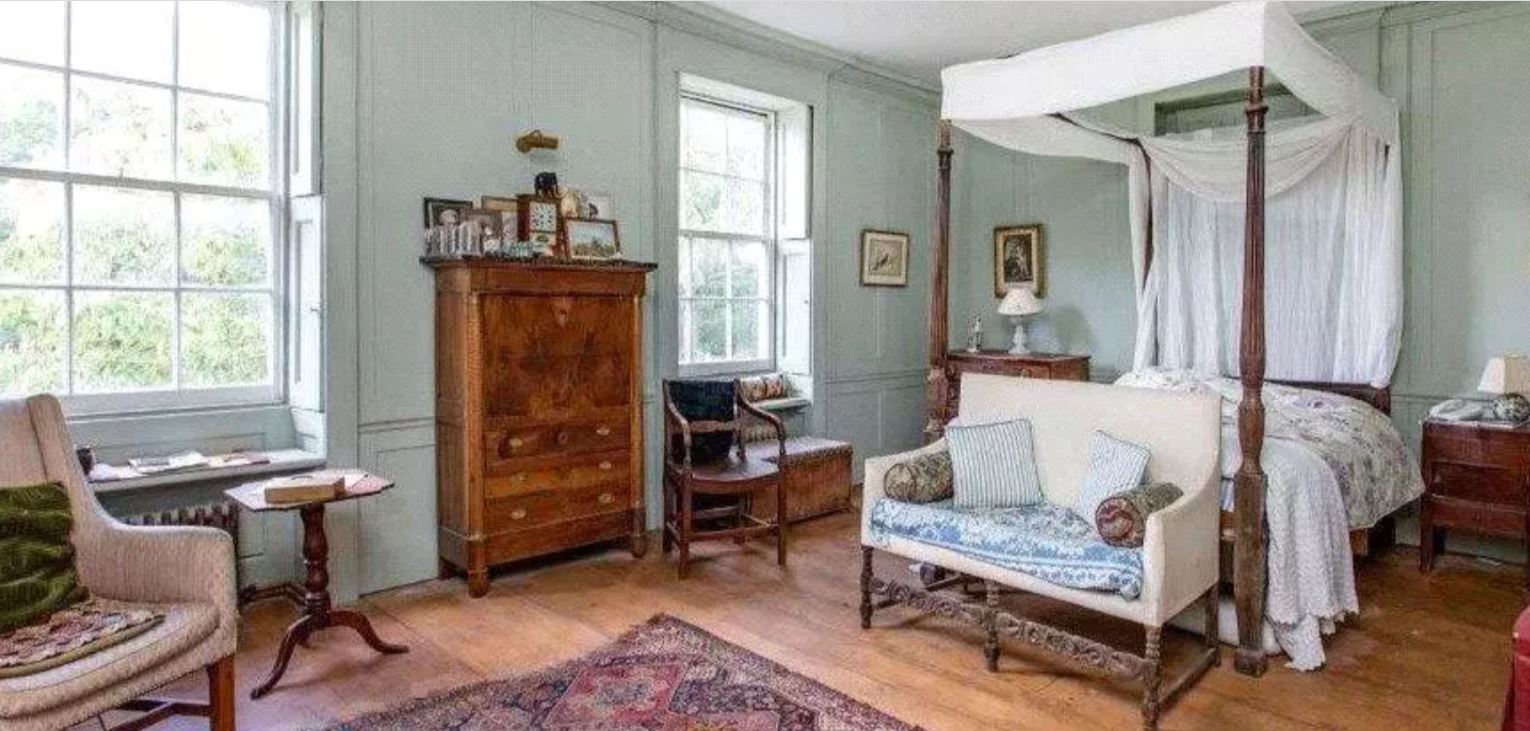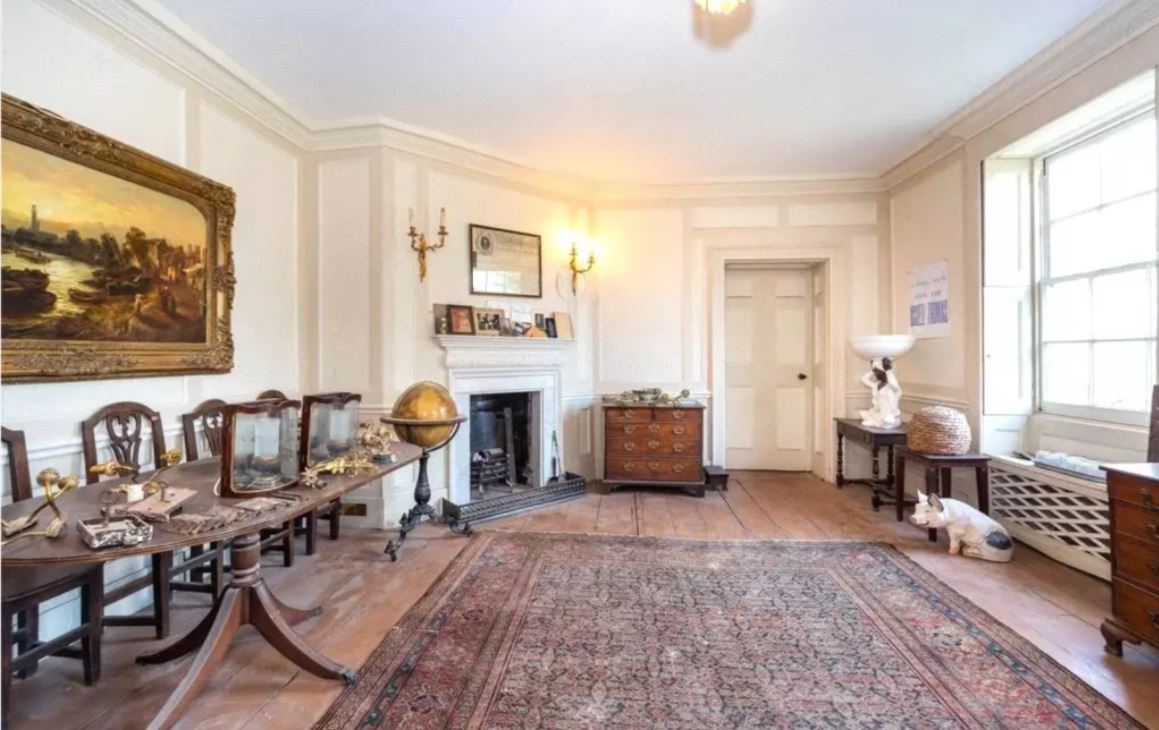 A 300-year-old magnificent manor house in Kew is on sale at what would be a bargain £3.4 million – at least in terms of what bankers, oligarchs and sheiks would expect to spend.
Historic, West Hall Manor originally dates back to the 14th century but it was extensively rebuilt in 1725, and it is this Grade II listed property that is now on the market.
It is thought to be the oldest property in the area, other than Kew Palace, and has been home to many distinguished families, including soldiers, artists, lawyers, and market gardeners.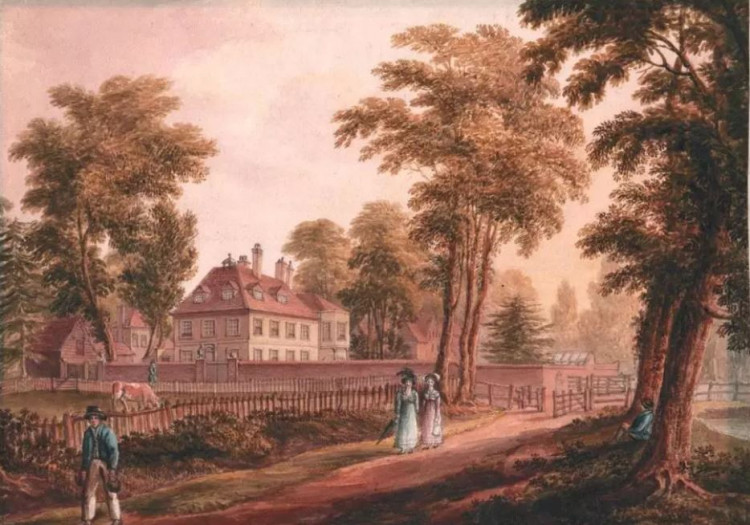 While £3.4 million is no trifling figure it is positively modest when compared to the asking prices for some new flats in central London tower blocks, such as the 41-storey South Bank tower.
However, the £3.4m asking price does not tell the whole story for it does not include the entire house and associated buildings on the plot.
The figure rises to £3.75m when a huge first floor ballroom at the rear of the property is included, which would be necessary to maintain the integrity of the listed building. And it would then go up to £4.3m if a ground floor flat beneath the ballroom is added to the deal.
At the same time, the plot includes a coach house and studio which the buyer might be offered first refusal to buy in the future, which would push up the total price yet again.
A painting dating back to 1813 captures the manor house in its glorious heyday, while an early print reveals that, at one point, the approach was framed by an impressive avenue of trees. Today, by contrast, the plot on West Hall Road is surrounded by a number of houses and flats.
In modern times, the property achieved a little TV glamour, for Joanna Lumley was filmed at West Hall in the mid-1990s for her television series Class Act, where she played an aristocrat trying to restore her fortune.
West Hall is understood to be undergoing a makeover and renovations to create six bedrooms, two bathrooms, two reception rooms, a kitchen/dining room, plus a receiving hall and cellarage.
According to one set of estate agent details: "Its handsome facade features beautifully regimented fenestration, typical of the grander houses of this era, and a charming pilastered entrance canopy and fanlight.
"Internally this period integrity is also apparent throughout, with a number of notable features including wonderful fireplaces, operational box window shutters, fine panelling - some of which will have to be restored or replaced - and pine floors.
"All of which are further complimented by the gracious room proportions, excellent natural light and pleasant garden aspects.
"The house is well set back from the road and has a large gravel swept driveway to the front, providing secure parking for several vehicles."
Among the earliest residents of the property were the renowned miniaturist painter Diane Dietz Hill, who first exhibited at the Society of Artists in 1775 and later at the Royal Academy.
Diane's nephew William James Harriott (1790-1839) is known to have stayed at West Hall, and it is during this time that he completed his painting of West Hall.
Charles Bebb, who subsequently became a famous architect in the USA is understood to have been born at the manor house in 1862.
Sir William Hooker, a former director of Kew Gardens lived next door in Brick Farm, and was responsible for some of the protected trees on the plot, which included an Orientalis Plane that was recorded at the largest of its type in the country.
Before the Second World War, politician, poet and biographer Iolo Aneurin Williams and his wife Francion Elinor, bought and lived in the hall for many years. It is understood to have suffered blast damage as the result of one of the first flying bombs unleashed on the capital by Hitler's military.
And that was not its only scrape with disaster for the roof and upper floor of the house were damaged by fire in 2005, while the property was restored by the Bissell Thomas family, who were resident for over 30 several decades.
At the time, the owner, Ann Bissell Thomas, told how 40 firemen and six fire engines tackled the blaze which left the roof 'burnt to cinders'.
Luckily, she was able to rescue many books, pieces of furniture, the precious cradle in which she placed all her children, and a remarkable collection of fossils.
https://www.zoopla.co.uk/for-sale/details/61337229/?search_identifier=7fcd950a91c1956dd643e92997a8fd18