Bartlett and Partners share the best property solicitors in South West London
Bartlett and Partners share the best property solicitors in South West London and how you can choose the right solicitor.
---
---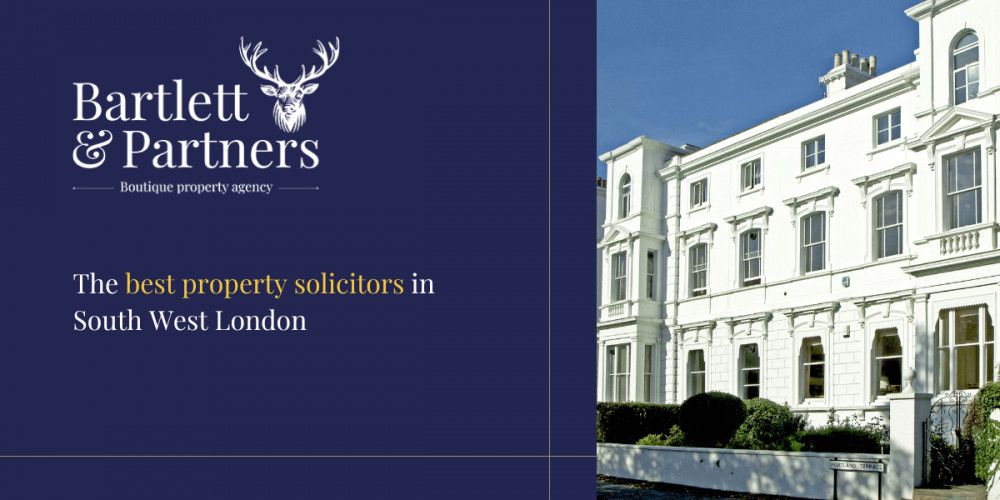 The best property solicitors in South West London. (Photo Credit: Bartlett and Partners).
As one of the leading estate agents in South West London, we understand that buying and selling a property can throw lots of surprises your way, and we're here to answer your important questions so you can choose the right professionals to have by your side.
Other South West London estate agents may give advice, but at Bartlett & Partners, we know from experience that it's absolutely crucial to engage a sharp local property solicitor who can sort out the legal complexities of your property sale.
What's the difference between a property solicitor and a conveyancer?
So, exactly how does a property solicitor differ from a conveyancer? This definition explains:
"Solicitors are required to practise as members of The Law Society in the UK. A conveyancer is a specialist in the legal aspects of property sales and purchases. Typically, a conveyancer can be less expensive than a solicitor and many large law firms hire conveyancers to offer property services on their behalf."
Solicitors may wear lots of hats, and dealing with property transactions can be just one of their specialities, but when you're making some of life's biggest decisions, we recommend you find one with lots of experience to give you peace of mind.
How can a reliable property solicitor speed up your house sale?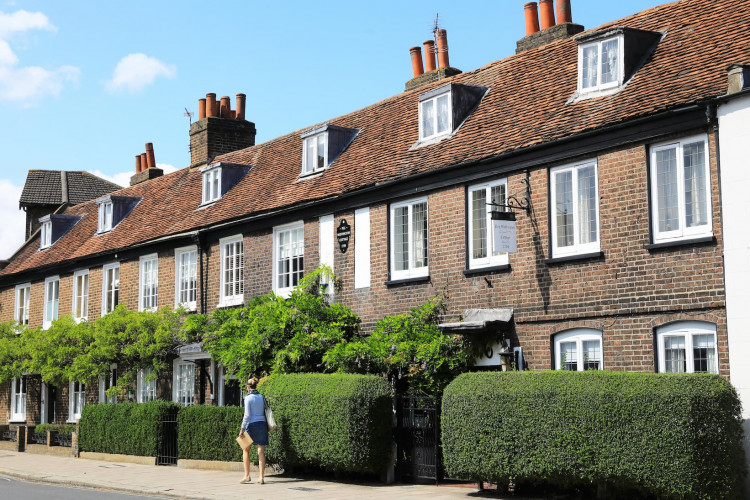 At Bartlett & Partners, we want your experience of buying and selling property to go as smoothly as possible. Property solicitors in South West London may seem like they're all doing the same job, but in fact, your choice of solicitor could make or break your deal. Without the right solicitor, you could find yourself in legal trouble.
So, what should you look for in a good property solicitor? Let's take a look...
What makes a good property solicitor?
A quick search on Google will bring up the names of lots of property solicitors in South West London. But, when choosing the right one for you, here's what we recommend you bear in mind:
Use a reputable firm
Don't simply opt for the first name that pops up on your screen. Look at online reviews, ask for recommendations, and ensure that any firms you talk to are easy to communicate with and upfront and transparent about costs.
You don't want a solicitor who leaves you confused. Later on, they will need to be able to translate any legal jargon into plain English and keep you in the loop until you reach completion.
You get what you pay for
It may be tempting to go for the most affordable option, but remember, this isn't the time to skimp on costs. You want a smooth, stress-free journey, and a quality solicitor will ensure you get one.
Property matters can be tricky, with things like shared ownership often throwing curve balls. But with an experienced property solicitor, you'll be in safe hands. Just like choosing us for your property sale might be more expensive, the service is worth its weight in gold.
Picking quality over quantity to reduce delays
Be careful to avoid the huge number of 'conveyancing factories' operating outside London. Their cheap price point might seem attractive, but the hard fact is that any solicitor you deal with there will have hundreds of files. A team of administrators will handle your transaction and progress your case until it needs legal checks…
That's risky, because that administrative team will rarely speak to the same client twice, and has limited access to the solicitor in charge of your case. When they do speak to them, it won't be clear where things stand, and because of their huge workloads, your file could sit unattended for days, with little or no progress. Sounds frustrating, right?
If you engage with a firm like this, you could not only add months to your important property transaction, but you also heap a huge amount of unnecessary stress on yourself. You may miss deadlines, face repercussions if you're involved in a chain, and have to call them all the time to make progress. In our eyes, that's not worth the lower fees.
Choosing the right property solicitor in South West London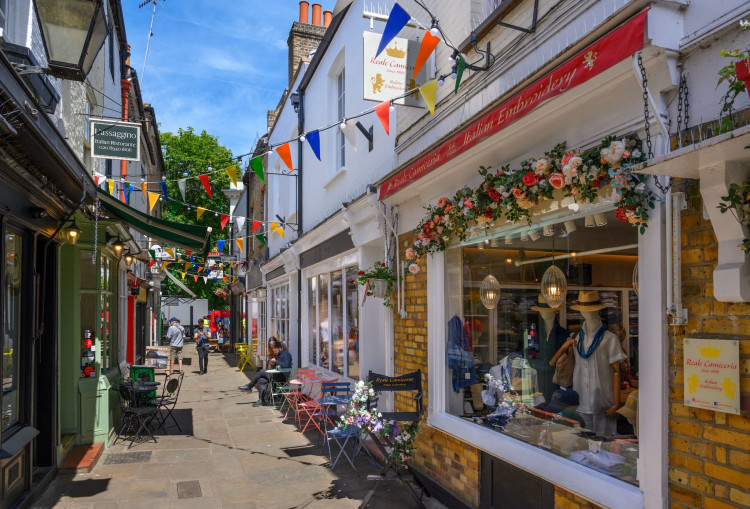 Bartlett and Partners explain how to choose the right solicitor. (Photo Credit: Bartlett and Partners).
By contrast, a good property solicitor is well worth their weight in gold. When the stakes are high, you need to be able to rely on someone who is highly experienced, with a wealth of local knowledge.
South West London has a highly competitive property market, and it's far better to have someone who understands and can pre-empt any challenges that arise.
Here are some excellent property solicitors in South West London and the Richmond borough that we recommend:
Stone Rowe Brewer LLP are a renowned firm of property solicitors in Twickenham & Teddington. They have provided excellent service in South West London for over four decades, and their legal guidance ensures property conveyancing is worry-free.
Read more of the blog here!