'Ted Lasso pub' under fire over claims it wants to turn Richmond Green into a beer garden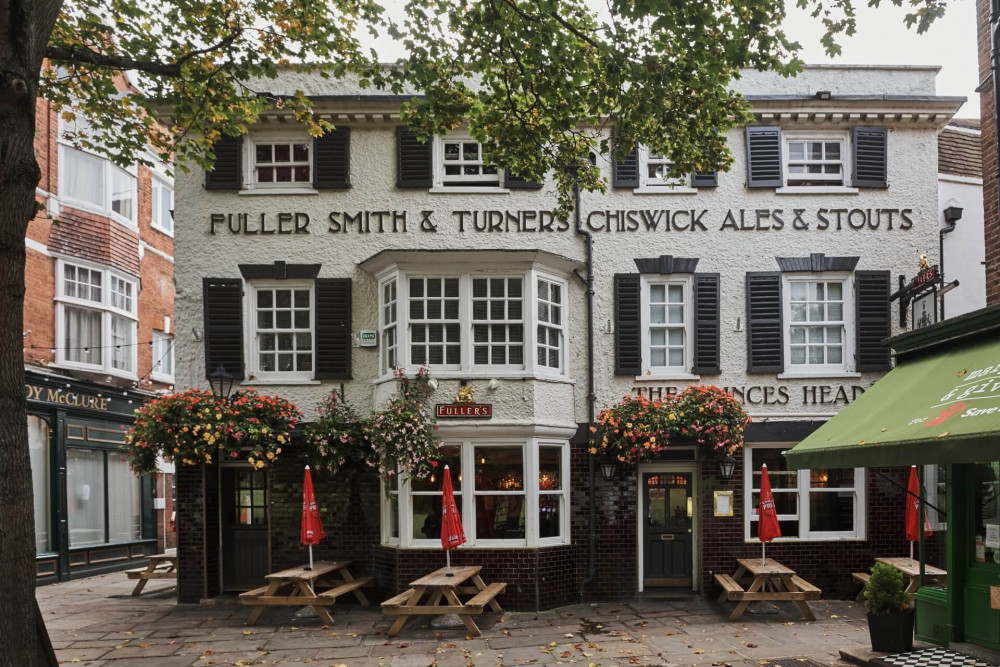 The owners of The Prince's Head pub, which features on the hit US TV comedy Ted Lasso, have been criticised over attempts to set up a pavement bar.
Pub company Fuller's launched an application to open a bar on the pavement outside the premises between noon and 9pm.
However, Council park authorities, the Richmond Society and the Friends of Richmond Green, have all objected to the scheme.
They pointed to a risk that the outside bar will fuel littering, drunkenness and antisocial behaviour on Richmond Green.
Critics accused the pub of effectively encouraging customers to use the historic Green as a beer garden.
The pub has gained fame from the fact it appears in the multi award winning Ted Lasso comedy series, which follows a US sports coach who takes over AFC Richmond, a fictional top-flight football team. It is renamed the Crown & Anchor in the show and now attracts visitors keen to see where the show was filmed.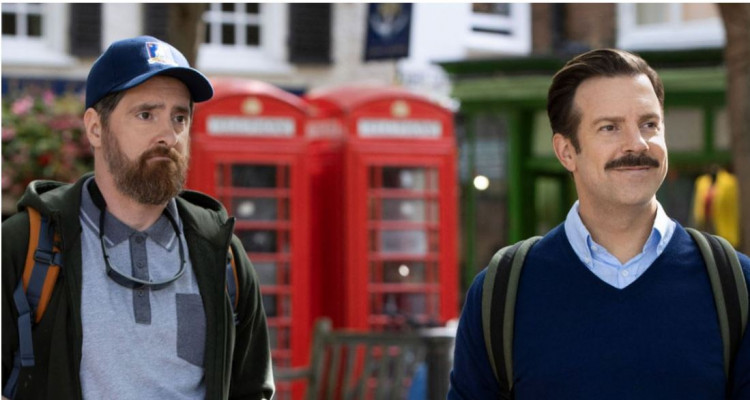 The pub is particularly popular on days when rugby internationals are played at Twickenham and it is envisaged it could serve more fans on match days.
The owners of the pub made the application for the new pavement bar at a meeting of the Council's Licensing sub-committee today - Thursday. A decision will be announced in a few days.
Objecting to the application, the Council's Parks Team said: "We have on going issues of antisocial behaviour (ASB) on Richmond Green due to alcohol consumption as well as littering complaints.
"We work closely with our Enforcement Contractors Park Guard, Community Safety and the Police on the matter of ASB which is especially prevalent during summer and weekends throughout the year, often resulting in Section 35 dispersal orders being enforced.
"We are concerned that an external bar at these premises will exacerbate the issue, as well as that of littering on the Green."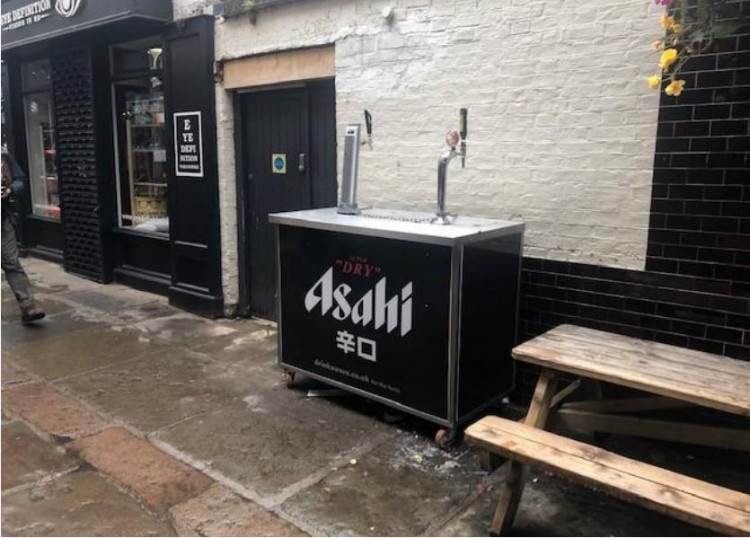 The Richmond Society stated: "The applicant can hardly be ignorant of the recent (and historic) problems of anti-social behaviour on Richmond Green, comprising large crowds of young people amassing on the Green of an evening – resulting in both serious criminal offences and public order offences.
"Dispersal Orders have been put in place by the Police to alleviate these problems. Any uplift in the availability of alcohol in this area will only exacerbate these problems.
"Richmond Green is surrounded by residential homes and their occupants have been troubled by crowds, late night noise and poor behaviour late into the night for many months. Adding a permanent outside bar facility within metres of a significant hot spot of anti-social behaviour sounds like pouring petrol on to an already blazing fire."
In its objection, the Friends of Richmond Green, complained: "The applicant positively promotes drinking on Richmond Green as though it were the Princes Head's beer garden."
They added: "Richmond town's pubs and bars are a magnet for visitors in substantial numbers from all over London, especially on rugby days, which the applicant says is a reason for the additional bar.
"There is substantial public nuisance and crime and disorder arising from Richmond town's pubs and bars
"An extended outside bar area will attract crowds … the bar is in very close proximity to residents' homes and cannot fail to lead to more noise disturbance and hence more public nuisance to residents in this area."
The pub's owners said they have previously been given permission to run a temporary bar on certain days in the year without any problems. They insist they cannot be held responsible for crime occurring on the Green.
They said that all drinks would be served in plastic polycarbonate glasses and extra bins would be provided to prevent littering. They also stressed the temporary bar would be wheeled off the pavement when it is not in use.
New richmond Jobs Section Launched!!
Vacancies updated hourly!!
Click here: richmond jobs