Prestige new restaurant – Scott's of Richmond – brings Mayfair sophistication to Riverside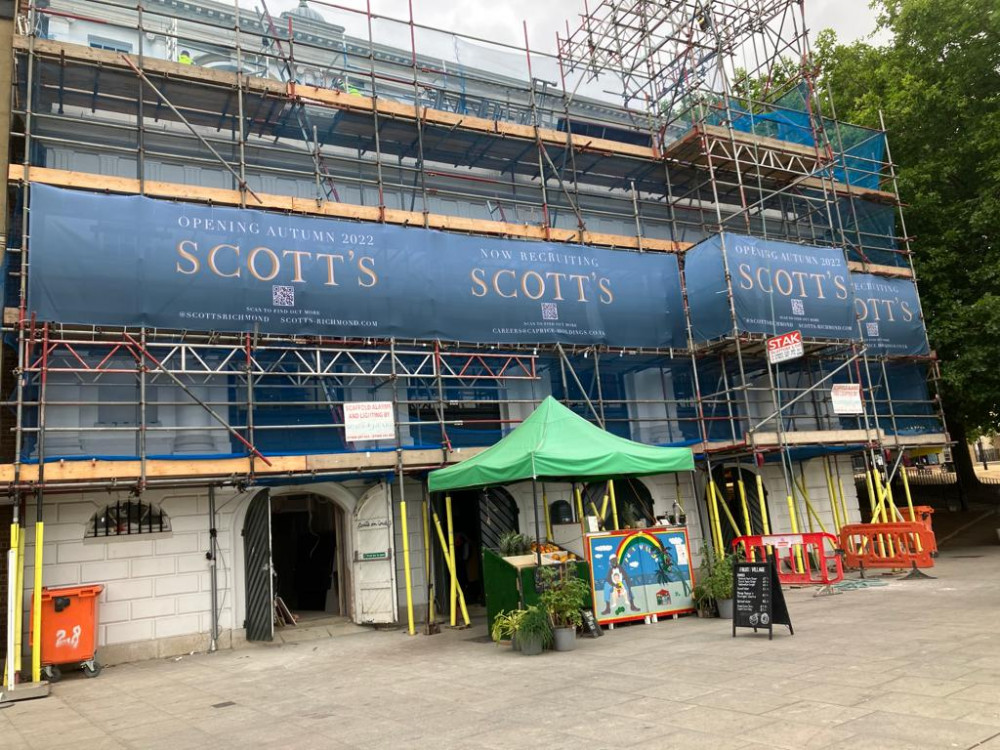 Scott's of Mayfair is recruiting dozens of staff for its prestige new fish restaurant on Richmond Riverside.
At the same, renovation of the building that will be home to the premium restaurant, which overlooks the Thames close to Richmond Bridge, is gathering pace.
It is taking over the building on Whittaker Avenue previously occupied by the Revolution bar, which closed permanently during the third national lockdown in response to the coronavirus pandemic.
Scott's is renowned for its seafood and celebrity clientele and is expected to bring a bit of stardust to Richmond.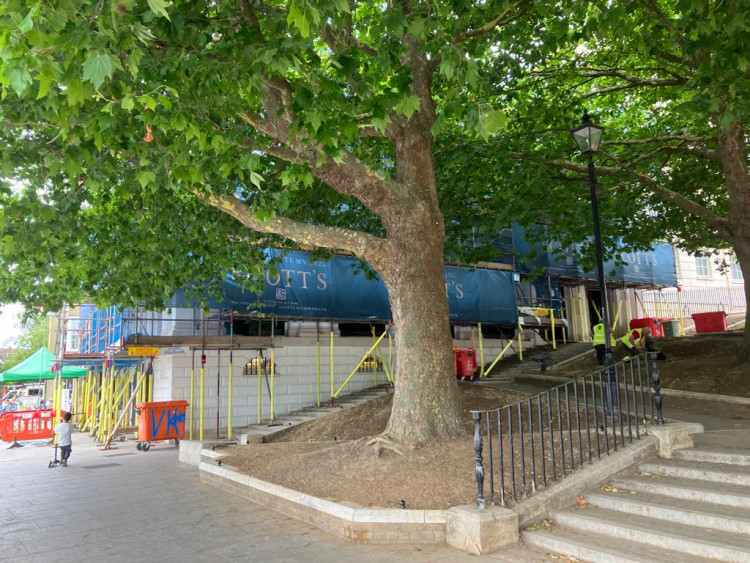 It is owned by restaurant entrepreneur, Richard Caring, whose empire includes a host of exclusive eateries, such as The Ivy, The Ivy Collection of brasseries, Sexy Fish, J.Sheekey Balthazar, and Noema.
A spokesman said: "Sharing the glittering heritage of the famous Mayfair original, the new restaurant and oyster bar will bring sophisticated old-world glamour to its new riverside setting, offering a local destination for the finest fish and seafood in town."
The arrival of Scott's of Richmond confirms the riverside as a high quality food destination. It is among a number of famous names that previously concentrated on prestige locations in London's West End which have sought new customers in locations that have become 'work from home' hot spots.
Among other recent arrivals are the Peggy Jane floating Aussie café bar and restaurant, Tapas Brindisa and the Fat Badger, which are all within a few yards of one another and offer views of the Thames.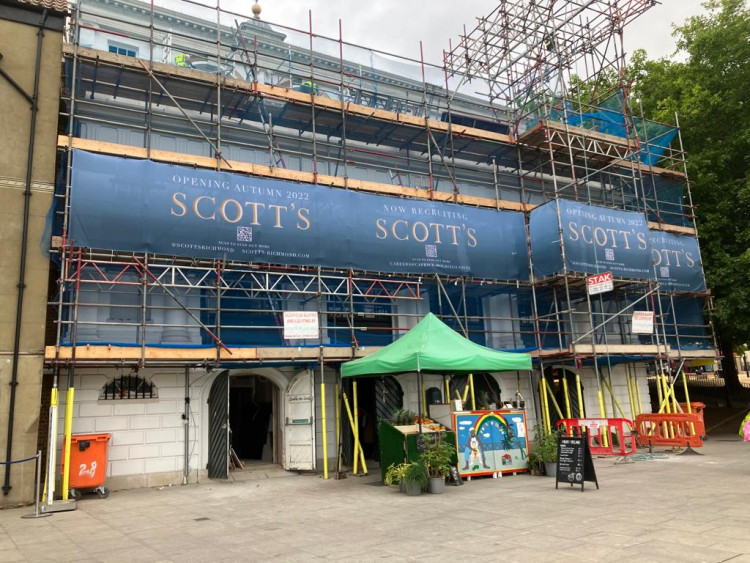 At one time, Scott's planned to enclose the terrace of its new Richmond restaurant under a glass, however this appears to have been dropped after criticism from the Richmond Society and the architect, Quinlan Terry.
Planning records held by Richmond Borough Council show this proposal has been withdrawn. On the face it, Scott's is planning to use some sort of awning over the terrace instead.
Scott's is now recruiting key staff for the restaurant which is due to open next month. Among the jobs on offer is Head Sommelier which includes a salary of up to £45,000 based on experience.
Other posts includes chefs, porters, waiters and even a uniformed doorman.
Scott's was originally opened as an oyster warehouse in 1851 by a young fishmonger by the name of John Scott and rapidly evolved into the now famous seafood restaurant and oyster bar. It is amongst the five oldest restaurants in London.
The original Scott's is a Michelin star fish restaurant on Mount street in the heart of Mayfair that boasts big celebrities amongst its customers, including Steven Spielberg, Simon Cowell and Kate Beckinsale.
Scott's is famous for its oysters, sole and champagne. The menu at the Mayfair restaurant puts the price of a 16oz Dover sole at £45, while the 'fish of the day' for one is put at £38.
When Mr Caring announced plans for the Richmond restaurant, he said it would take inspiration from his glamourous Berkeley Square sushi restaurant 'Sexy Fish'.
'Sexy Fish' is much loved among the London foodie scene and is a hotspot for A-list celebrities including Tom Hanks and Victoria Beckham.