Should Richmond Park go car-free permanently?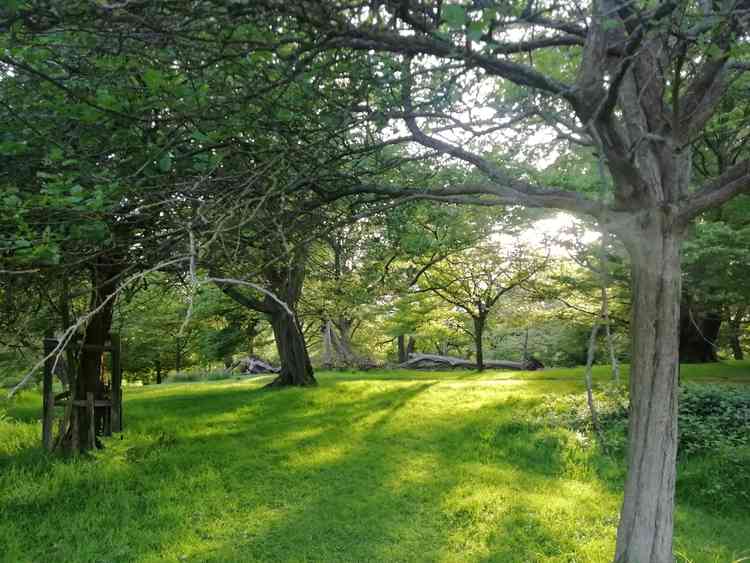 Richmond Park is a 2,500 acre green space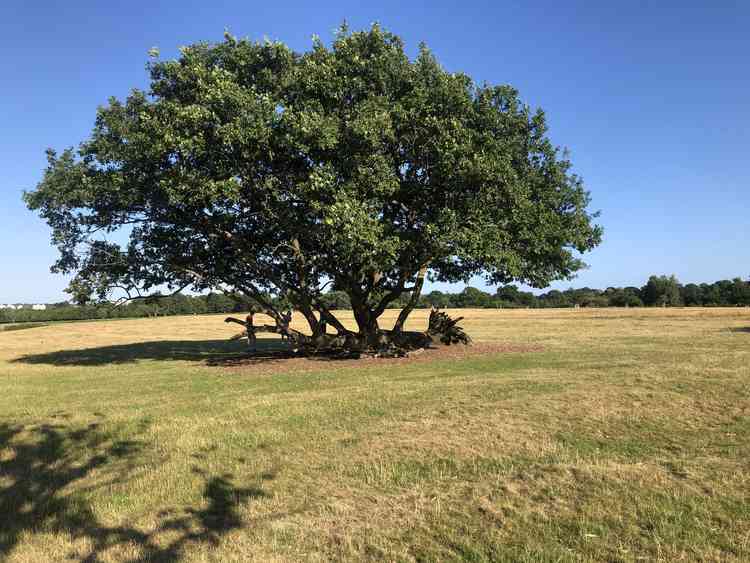 The park has seen a lot of sunshine over the past few months
Would you like to see Richmond Park remain traffic-free after lockdown?
That's what Rachael Naylor wants and her petition calling for a permanent ban on vehicles in the eight Royal parks has been backed by more than 1,700 people.
Coronavirus restrictions bar motorists from entering the parks, but there are currently no plans to continue this once the lockdown rules are loosened.
A recent study from Ipsos Mori found that 40% of people using Richmond Park in 2018 arrived by private car, taxi, or coach.
Ms Naylor wrote on her change.org petition: "Since the lockdown began, vehicles have been restricted from using the parks.
"As a result, thousands upon thousands of people have starting using and rediscovering their green spaces.
"Children can safely learn to cycle without the fear of cars being on the roads. Families can enjoy the spaces together. Pollution is massively reduced, with the air being clearer and cleaner than ever.
Have your say!
Would you like to see a traffic-free Richmond Park made permanent?
Join the conversation on our
our Facebook page
Or send us a tweet and tell us your view.
"Many people are now using the parks exactly as they should be: for exercise and enjoyment, to boost mental and physical health and wellbeing and to appreciate the beauty of these green spaces that we are all so extremely privileged to have access to.
"Our parks are famous for wildlife and nature. The quiet and calmness that parks without vehicles bring, only serves to give a vital boost to help the variety and sustainability of all of the animals residing in the parks.
"We all have a moral and civil duty to make sure we protect these spaces for the enjoyment of all for years to come."
A popular policy?
Last year the Royal Parks charity, which runs the eight parks, consulted Richmond Park users for the views on commuters driving through it.
Of 2,457 respondents, three quarters wanted drivers to stop using it as a through road.
Since these results the charity has published a "Movement Strategy", outlining its aims to prioritise pedestrians, and cut the speed and number of cars.
Specific policies such as car-free days and use of Automatic Number Plate Recognition cameras to lower through traffic are among the possible ideas.
'We hope to share tangible plans in the near future'
Trial projects for each individual park are the next step of the plan, with Mat Bonomi, head of transport for Royal Parks telling Nub News: "As stated in The Royal Parks' Movement Strategy, we are committed to reducing the amount of through traffic within our parks.
"We are working with stakeholders and hope to share tangible plans in the near future.
"If you would like to be the first to hear about next steps as it relates to the Movement Strategy work, consider signing up for our newsletter."
But instead, with the new petition calling for a more radical restriction on cars in the parks, the Royal Parks could find that the Covid-19 pandemic has caused a more radical solution to fall into their lap.
New richmond Jobs Section Launched!!
Vacancies updated hourly!!
Click here: richmond jobs