Outrage as second cyclist attacked in Richmond Park by violent gang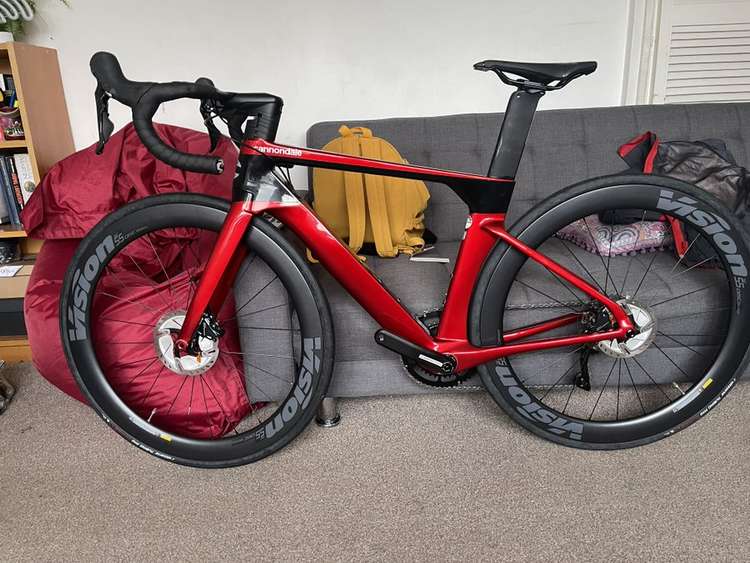 Credit: Twitter user @jam211191.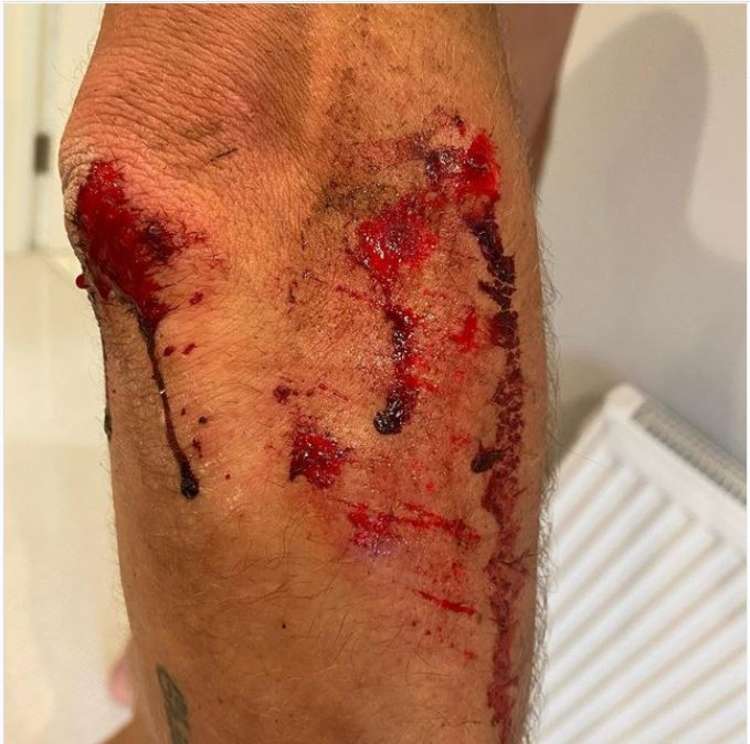 The aftermath of the attack. Credit: Instagram alexrichitaly.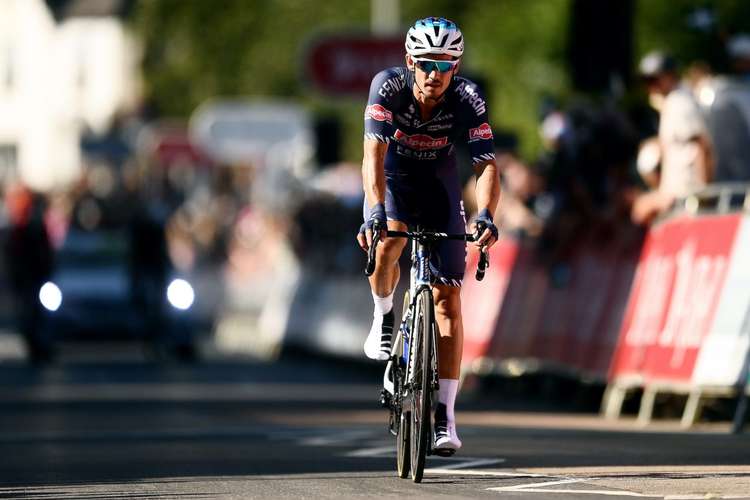 Image credit: Getty Images Sport
A machete attack by a motorbike gang on a professional cyclist in Richmond Park has been condemned as 'insanity' as it emerged it was the second in two days.
Nub News yesterday published the details of the violent assault on Alexander Richardson who suffered bloody injuries by the gang, who stole his valuable racing bike.
It has now emerged there was a near identical attack in the same park at 7pm the evening before.
Twitter user @jam211191 posted on Thursday: "Yesterday around 7pm I was training in Richmond Park and 2 guys in electric scooters and balaclavas pushed me off my bike and took it,
"It's not a common bike to see. If you see a bike like that please contact @metpoliceuk. It's a Cannondale systemsix ultrega from 20221 frame number ending 20."
These incidents have prompted a big response from the local cycling campaigners as well as the community at large, with the Richmond Cycling Campaign tweeting: "This is insanity. If you saw anything, please contact the police, and look out for others in the park."
Other Twitter users have expressed similar shock with @SinaShahidi tweeting: "Oh wow! You wouldn't think something as horrible as this can happen in Richmond Park in broad daylight! Sorry about this, hope you get well soon and recover your bike fella."
The attack on Richardson took place yesterday 500 metres from the Colicci café near the East Sheen roundabout. Richardson was threatened with a 15-inch machete and had his expensive bike stolen by the four attackers.
So far, no arrests have been made and the two stolen bikes are still missing. On the Richardson attack, the Royal Parks police stated: "We are aware of this incident and an investigation will take place."
In a post on Instagram yesterday Richardson described the assault: "I Was finishing training around 3pm when two motorbikes with 4 men and balaclavas started following me. I knew exactly they wanted to take me bike and started to think what the best thing I could do was.
"I turned around at east Sheen roundabout and started riding full speed to the café about 500 metres away. They simply rode one of the motorbikes into me at 60kph.
"I came off the bike and the first motor bike lost control. I held onto my bike however the second motor bike then dragged me and the bike along the floor for another 100 metres.
"After this they pulled out a 15-inch machete at which point, I thought better and let the bike go. I'm pretty cut up and bruised with a swollen hip but tomorrow is another day."
UPDATE
Tim Lennon, the convenor of Richmond Cycling Campaign, told Nub News: "We were really shocked to see these two thefts. We'll be asking Parks Police what can be done to find the perpetrators, and we urge anyone who was in the Park to check their video or dash cam.
"Bike theft has gone up significantly during the pandemic and subsequently, but it's a very different matter between having someone steal your bike from a stand and being mugged for it. This needs an urgent response from local and parks officers."
The Royal Parks Police have issued two witness appeals in relation to the attacks.
On 07/10/21 at around 4pm a cyclist noticed a group of 4 males on motorbikes sat at Sheen Cross in #RichmondPark wearing balaclavas. He turned round and cycled towards Roehampton Gate when one of the motorbikes rammed him, forcing him onto the ground where he sustained injuries.
He retained a grip of his bike when one of the riders produced a machete. They then rode away out of Roehampton Gate with his bike.
Do you have dash cam footage or headcam footage of the riders sat at Sheen Cross? Any information, please call 101 & quote CAD Ref 5103/07Oct. Officers have been tasked to patrol the location of the offence.
Royal Parks Police
On 06/10/21 at around 7pm, a cyclist was on Sawyers Hill in #RichmondPark when 2 males on e-scooters have approached. One of the males has pushed the cyclist before taking his bike & making off towards Richmond Gate. No weapons were seen, no injuries to the victim.
The suspects were described as male wearing balaclavas and dressed in dark clothing. The bike is a red Cannondale, if you have any head-cam or dash-cam footage from around the time of the incident, please e-mail [email protected] & quote ref 0709961/21
UPDATE
The Royal Parks police have been carrying out 'reassurance patrols' today following the recent robberies.
The park manager for Richmond Park, Simon Richards, said: "We can confirm two incidents have taken place in Richmond Park which are being investigated and handled by the police.
"Our thoughts are with those involved and we wish them a speedy recovery."