Calls for end to 'rat-running' in Richmond Park after car crash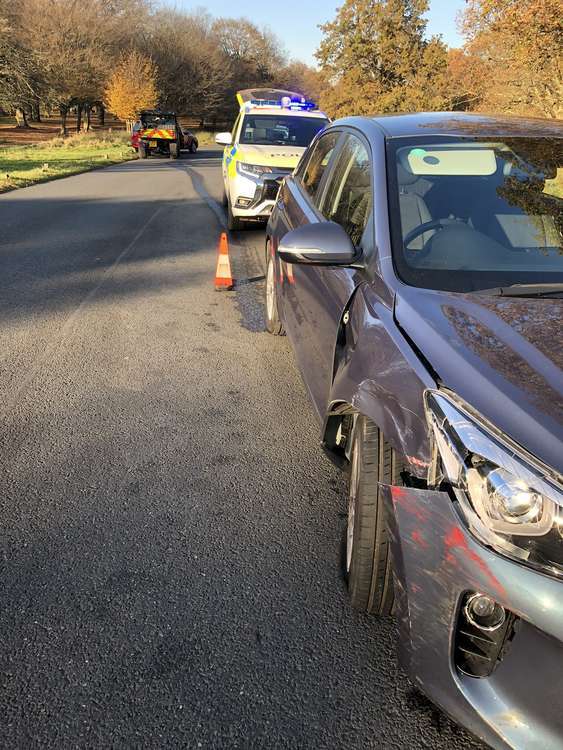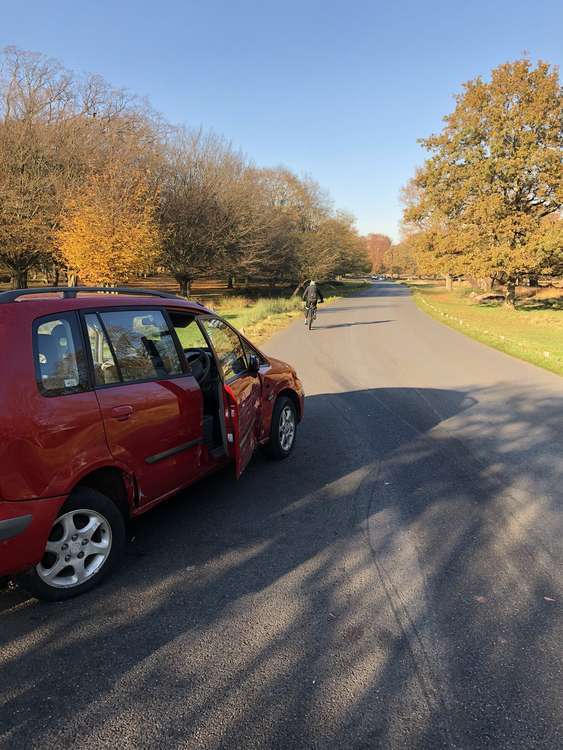 Calls for an end to 'rat-running' in Richmond Park intensified today after police were called to a collision between two cars on a straight, 20mph section of road.
Officers with the Royal Parks Police tweeted from the scene of the crash which involved a red Mazda and blue Kia.
The crash occurred on Queen's Road at around 2pm and police were on the scene at 2.10.
Police later confirmed that the damaged vehicles were recovered and no persons or wildlife were injured.
Responding to a Tweet by the Royal Parks police, commenters questioned how the incident took place and called for an end to 'rat-running' by motor traffic in the Royal Park.
Prominent campaigner The Department of Parks and Recreation retweeted the incident to their 3.5k followers, commenting: "Having this level of road danger inside a park is totally unacceptable."
Others stressed that the park is a nature reserve and called for an outright ban on motor traffic.
Twitter user @ShamrockSoup sarcastically warned of 'car rutting season' with vehicles the 'dangerous undisputed king beasts of this nature reserve.'
The incident comes a month after a cyclist from Kingston was felled by a BMW driver in what he described as a 'deliberate attack' while riding home from the Park.
The Park's vehicle link between Sheen Gate and Sheen Cross is currently closed to traffic as part of an experimental scheme which runs until March 2022.
In nearby Bushy Park, Chestnut Avenue is closed to through-traffic from cars and open only to motorists using the car parks, also as part of experimental measures.
Andrew Scattergood, The Royal Parks' Chief Executive, said earlier this year: "London's green spaces are vital refuges where people can come to escape from the busy city, and never has this been more apparent than over the past 12 months.
"These trials have proved that there is support from park visitors to limit cut-through traffic and create car-free spaces, where people can enjoy spending time in the natural environment to boost their health and happiness.
"We've had an enormous response to the consultation, and we want to thank everyone for their participation and for sharing their views.
"We'll continue to work with our neighbours to monitor these projects and their impact and continue to listen to the views of park visitors."