Residents call for support for new Twickenham Riverside vision
Residents have backed a development that could see a completely new look for Twickenham Riverside.
Proposals have been drawn up by Hopkins Architects for the site after they won won a RIBA-run design competition to redevelop a stretch of Twickenham town centre between King Street and the River Thames in 2019.
And they will be debated at a special meeting of Richmond Council's planning committee at the Civic Centre on Thursday, 24 November at 7pm.
Though there has been some local divided opinion about the scheme, the designs to be debated have won the backing of a residents group as well as a founder member of the Twickenham Riverside Trust. The proposal provides for an open riverside, better connected to the river, better connected to the high street and with improved facilities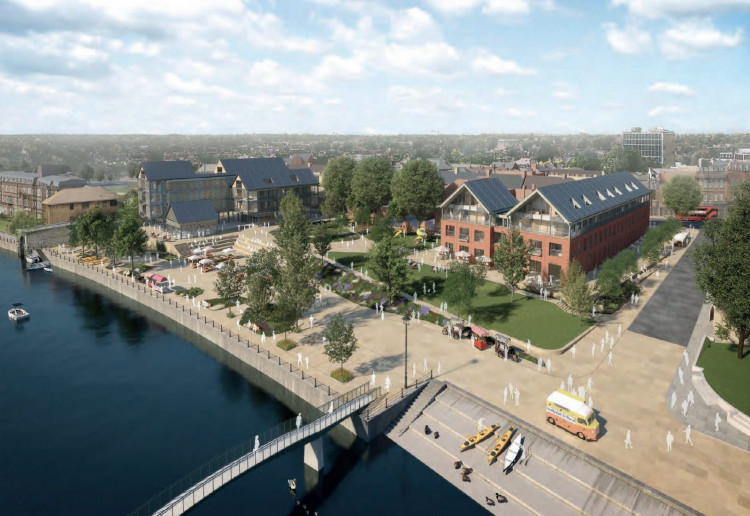 A new look is envisaged by Hopkins Architects for Twickenham Riverside.
Residents backing the scheme say: "We are a group of residents who share a commitment to promote wellbeing, social cohesion and a better environment for our Town.
"We are in support of the finest proposal put forward for Twickenham Riverside in 40 years, providing for a fully accessible pedestrianised open green space and events area that connects central Twickenham to its Riverside."
They add that the scheme, encapsulates the principles supported by a majority of residents and stakeholders".
The proposal is for a family café and a bistro/restaurant, a playground to replace the currently difficult to access playground; riverfront space that can be used for events, markets, outdoor cinema or just for enjoying this area. It suggests the area will be massively enhanced green grass and more trees instead of the tarmacked car park and Astroturf over concrete in the current gardens.
The residents acknowledge that there is a housing need in the area, saying: "With a requirement to provide 3,000 homes in Richmond Borough by 2025, it would be unjustifiable not to use part of this brownfield site for housing, 50 per cent of which would be affordable. And yes, to fund this development for public benefit, private housing would also be provided.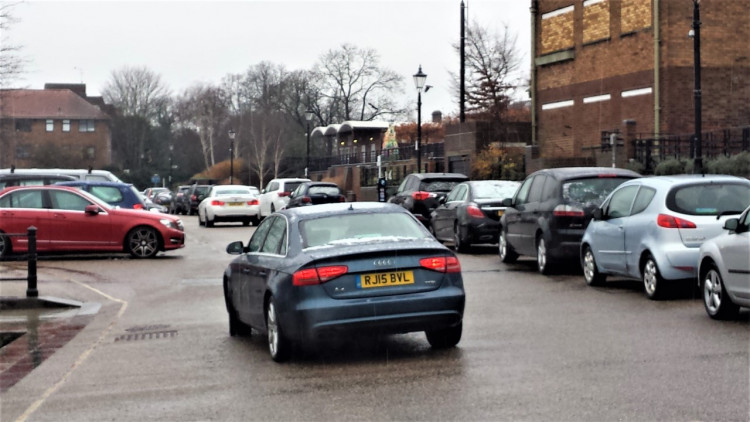 The current riverside car park
"The development of Twickenham Riverside should not be a political football. It would be a shame for us to continue to live with a semi-derelict site, a car park on prime river frontage, and an underused temporary garden.
"Let's provide a place for all to enjoy rather than the best positioned carpark in London. We have an excellent proposal for the site from a world-class architectural practice. We have waited 40 years. Let's get Twickenham Riverside made into the Town Centre we need.
"Come and show your support for our new Riverside at the planning committee meeting."